« previous post | next post »
Peter Meilstrup sends in this picture from his local hospital: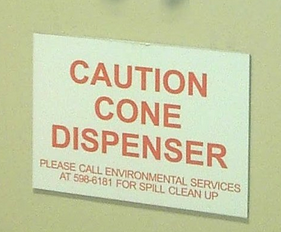 He notes that he had several moments of wondering whether the whole world had gone mad, before realizing that this sign did not warn passers-by to beware of a cone dispenser, but instead labelled the dispenser as a source of "caution cones".
A picture showing the dispenser as well as the sign: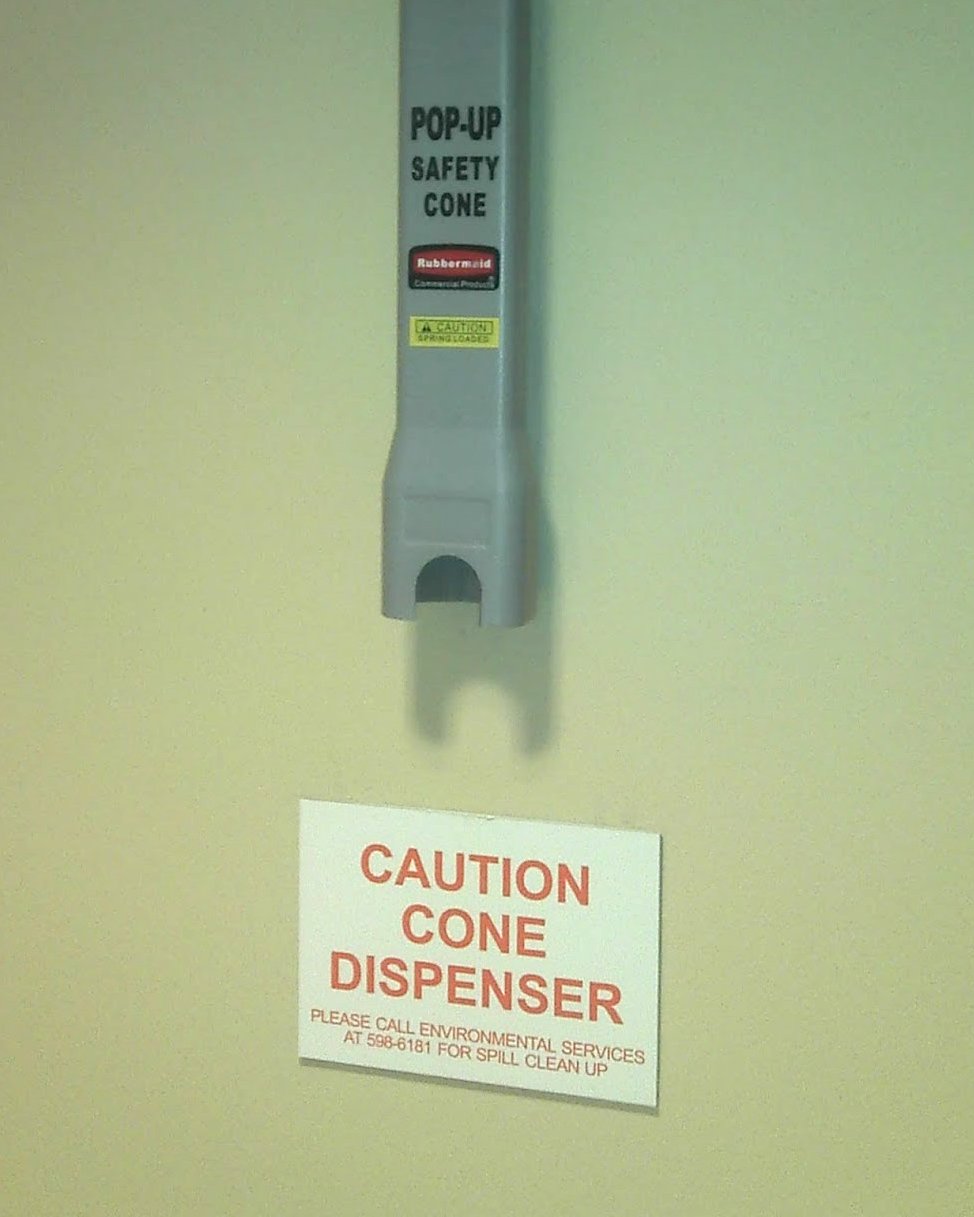 Observe, however, that the dispenser does have a little yellow sign reading "CAUTION: SPRING LOADED". So maybe the world is mad, after all, and the sign that caught Peter's eye really should be parsed "CAUTION: CONE DISPENSER".
---