« previous post | next post »
As Wikipedia explains,
Watson is an artificial intelligence computer system capable of answering questions posed in natural language,[2] developed in IBM's DeepQA project by a research team led by principal investigator David Ferrucci. Watson was named after IBM's first president, Thomas J. Watson.
But as a page at AT&T Labs Research tells us,
AT&T WATSONSM is AT&T's speech and language engine that integrates a variety of speech technologies, including network-based, speaker-independent automatic speech recognition (ASR), AT&T Labs Natural Voices® text-to-speech conversion, natural language understanding (which includes machine learning), and dialog management tasks.
WATSON has been used within AT&T for IVR customers, including AT&T's VoiceTone® service, for over 20 years during which time the algorithms, tools, and plug-in architecture have been refined to increase accuracy, convenience, and integration. Besides customer care IVR, AT&T WATSONSM has been used for speech analytics, mobile voice search of multimedia data, video search, voice remote, voice mail to text, web search, and SMS.
AT&T's WATSON is in the news because the company announced plans to release its APIs to developers (Richard Adhikari, "AT&T's Watson APIs Let Apps Recognize Speech", TechNewsWorld 4/20/12).
The company's claim on the "Watson" name derives from Alexander Graham Bell's assistant, Thomas A. Watson, and the anecdote about the first successful communication by telephone, documented in Bell's notebook entry of March 10, 1876:
Alexander Graham Bell's notebook entry of March 10, 1876, describes the first successful experiment with the telephone, during which he spoke through the instrument to his assistant, Thomas A. Watson, in the next room. Bell writes, "I then shouted into M [the mouthpiece] the following sentence: 'Mr. Watson–come here–I want to see you.' To my delight he came and declared that he had heard and understood what I said."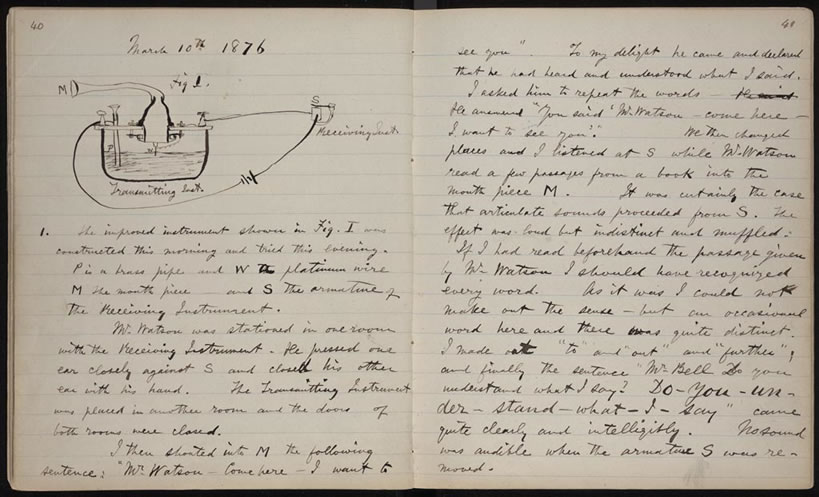 I haven't been able to determine, in a few minutes of internet search, whether Thomas A. Watson was related in any way to Thomas J. Watson; but any relationship must have been a fairly distant one.
---