« previous post | next post »

According to Claude Shannon, "A Mathematical Theory of Communication", Bell System Technical Journal 1948:
The fundamental problem of communication is that of reproducing at one point either exactly or approximately a message selected at another point. Frequently the messages have meaning; that is they refer  to or are correlated according to some system with certain physical or conceptual entities. These semantic  aspects of communication are irrelevant to the engineering problem. The significant aspect is that the actual  message is one selected from a set of possible messages.
Rather than abstracting away from the fact that communicated messages may have meaning, this recent xkcd strip explores the idea that the "message selected at another point" may have little or no impact on the message that is received: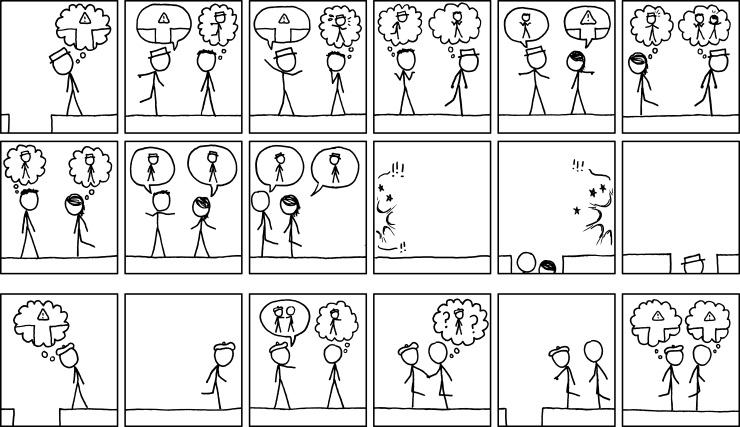 Mouseover title: "Anyone who says that they're great at communicating but 'people are bad at listening' is confused about how communication works."
Unfortunately, Randall does not go on to offer an alternative to

So the birth of Misinformation Theory must await further developments.  Though I guess you could think of this process as an effect of channel noise along with a mismatch between encoding and decoding strategies…
---