« previous post | next post »
For several weeks, the "Kindle Store" panel of the Kindle app on my cell phone has been presenting Margaret Atwood's novel The Handmaid's Tale at the top of its version of the New York Time Nonfiction Bestsellers list: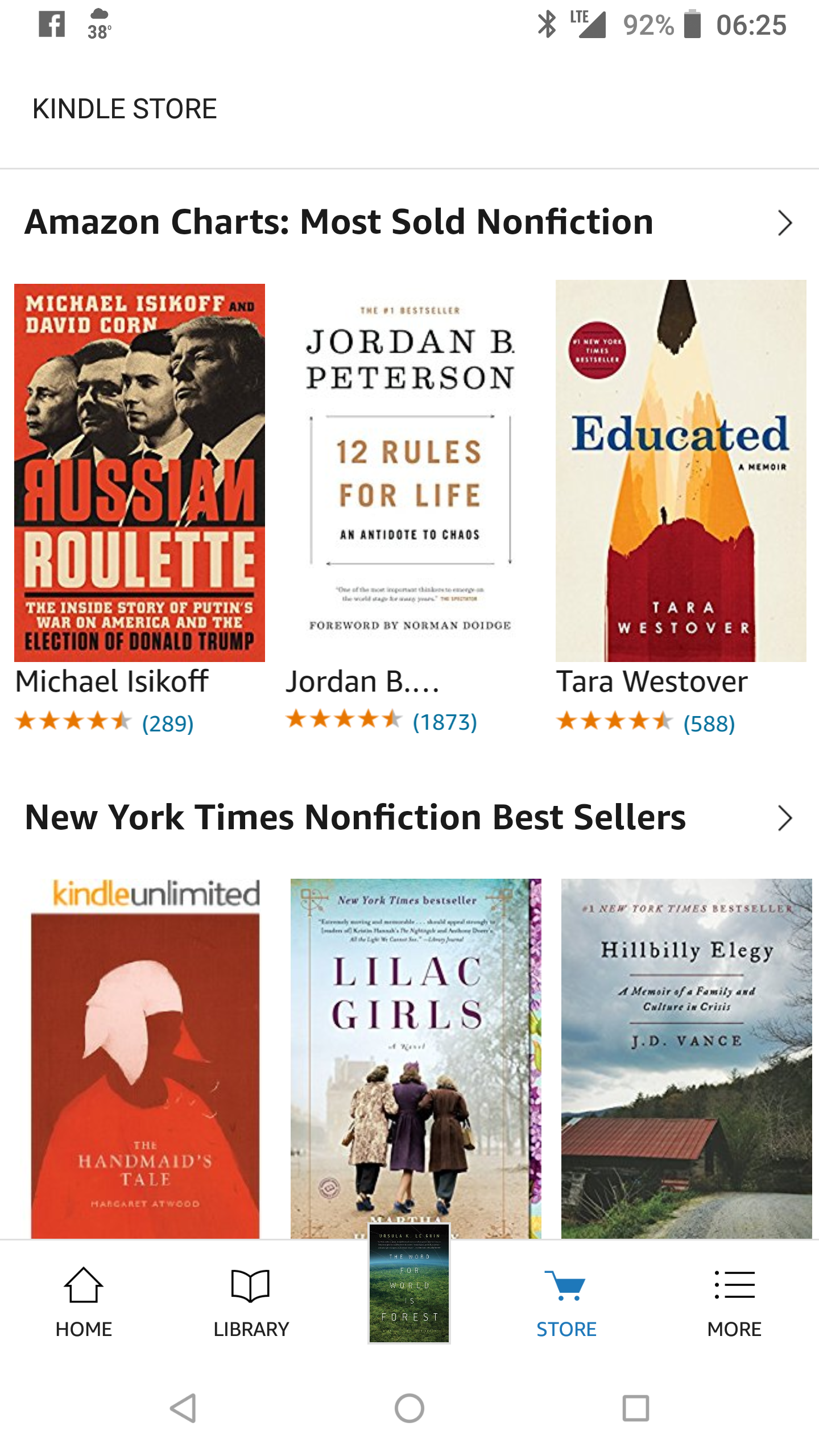 Needless to say, this is not what the NYT thinks about its list. So first I thought this was a sly joke by some Kindle-app programmer. But the alleged number two Nonfiction Best Seller, Lilac Girls, is also a novel. So probably it's just a bug, though there may be some laughter in heaven.
---