« previous post | next post »
The latest xkcd: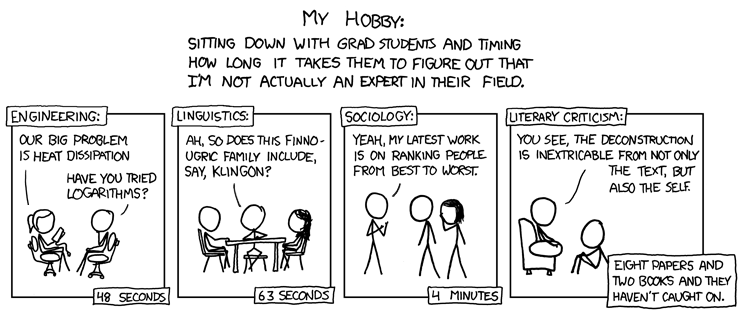 Its title tag: "If you think this is too hard on literary criticism, read the Wikipedia article on deconstruction."
Go on, do it.
Randall's hobby is closely related to Labov's Test, which was applied to Jacques Derrida in an early Language Log post ("Can Derrida be 'even wrong'?", 9/29/2003), to which some other relevant links have since been added.
In general, I think that Labov's Test is a better diagnostic than imposter detection: despite the Sokal affair, my impression is that convincing imitations of the rhetoric of literary "theory" are not at all trivial to create, maybe just as hard as convincing imitations of mathematical physics, as in the Bogdanov affair.
---