« previous post | next post »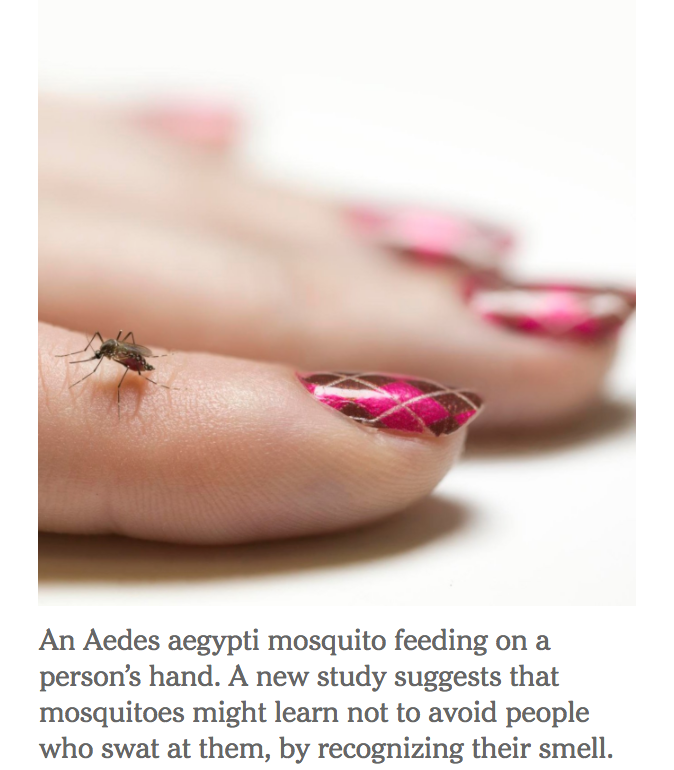 Joanna Klein, "Swatting at Mosquitoes May Help You Avoid Bites, Even if you Miss", NYT 1/25/2018:
If you keep swatting at a mosquito, will it leave you alone?
Some scientists think so. But it depends.
Some blood meals are worth a mosquito risking its life. But if there's a more attractive or accepting alternative to feed from, a mosquito may move on to that someone or something instead. 
An interesting story. But this is Language Log, not Insect Learning Log, so let's focus on the prominently-displayed picture caption, which reads:
A new study suggests that mosquitoes might learn not to avoid people who swat at them, by recognizing their smell.
So I wondered, is "learn not to avoid" one of those phrases that is often used to mean the opposite of what the speaker or writer intended, like "fail to miss"?
Maybe this reversal sometimes happens, though it can be hard to tell:
[link] The data suggested 3 selection pressures were operative in improving the resemblances: (a) the combination of different components of the model's pattern (color) may increase protection against an individual predator, (b) an improved resemblance may protect the mimic from a greater variety of predators, and (c) an improved resemblance may decrease the chance that a predator will learn not to avoid the mimic.
But mostly things seem to come out right:
[link] The Girl Scout Leadership Experience helps girls learn not to avoid things that are hard for them, therefore helping them overcome fears, face challenges, and build resilience.
[link] With some dental cleaning videos starting to rise in popularity, we can only hope that people take the right lessons from watching them. They need to learn not to avoid dental visits.
[link] Yet we might learn not to avoid the dark,. not to race hurriedly from one patch of light to the next. For there is much the darkness can teach us.
Still, "might learn not to avoid people who swat at them" has several of the classic misnegation ingredients, including a modal, an explicit negation, and an implicit one.
Obligatory screenshot: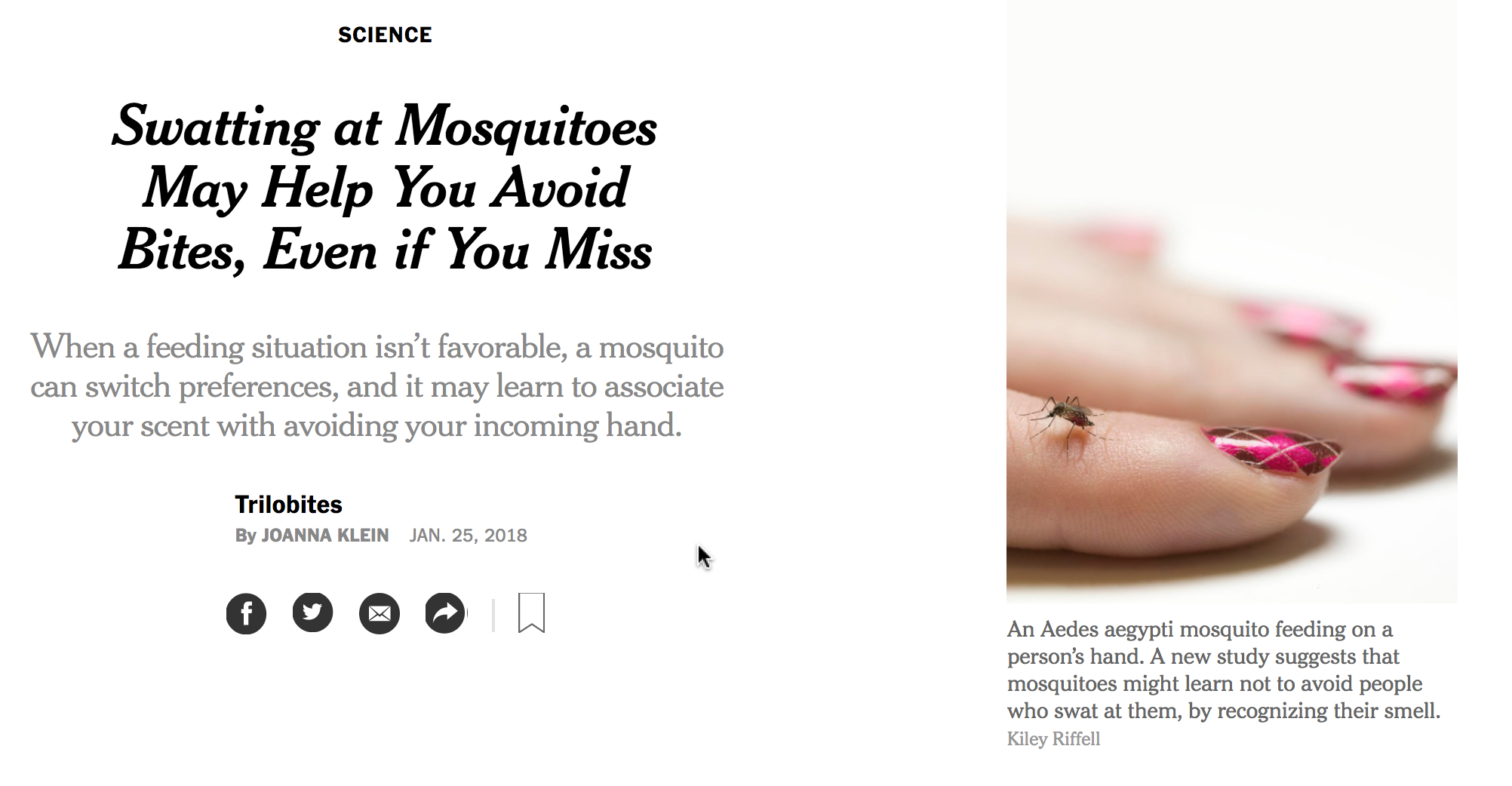 [h/t John Barenberg]
---