« previous post | next post »
Looking for something else, I stumbled on this unexpected Google Books description of Peter Guralnick's Searching for Robert Johnson: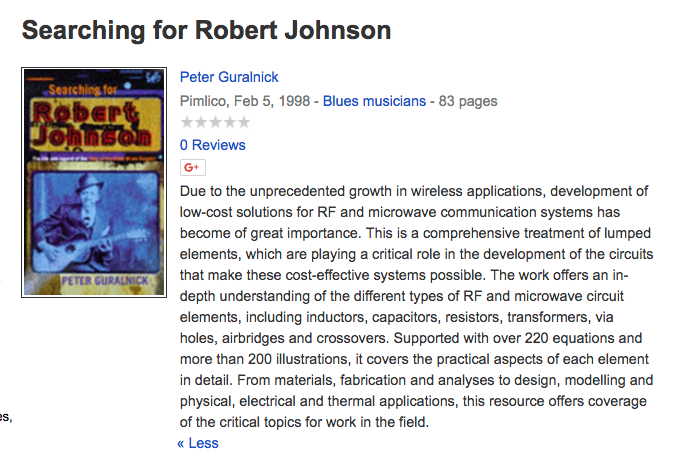 The description of another edition is more plausible: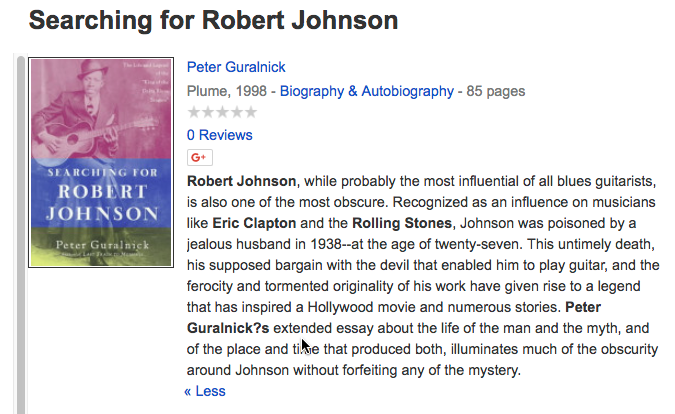 And likewise this one: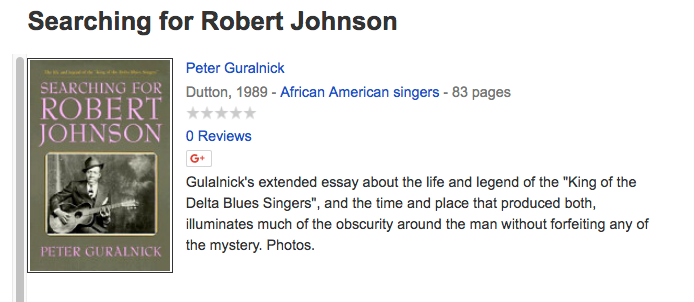 The "unprecedented growth in wireless applications" blurb actually seems to belong to I.J. Bahl, Lumped Elements for RF and Microwave Circuits, 2003: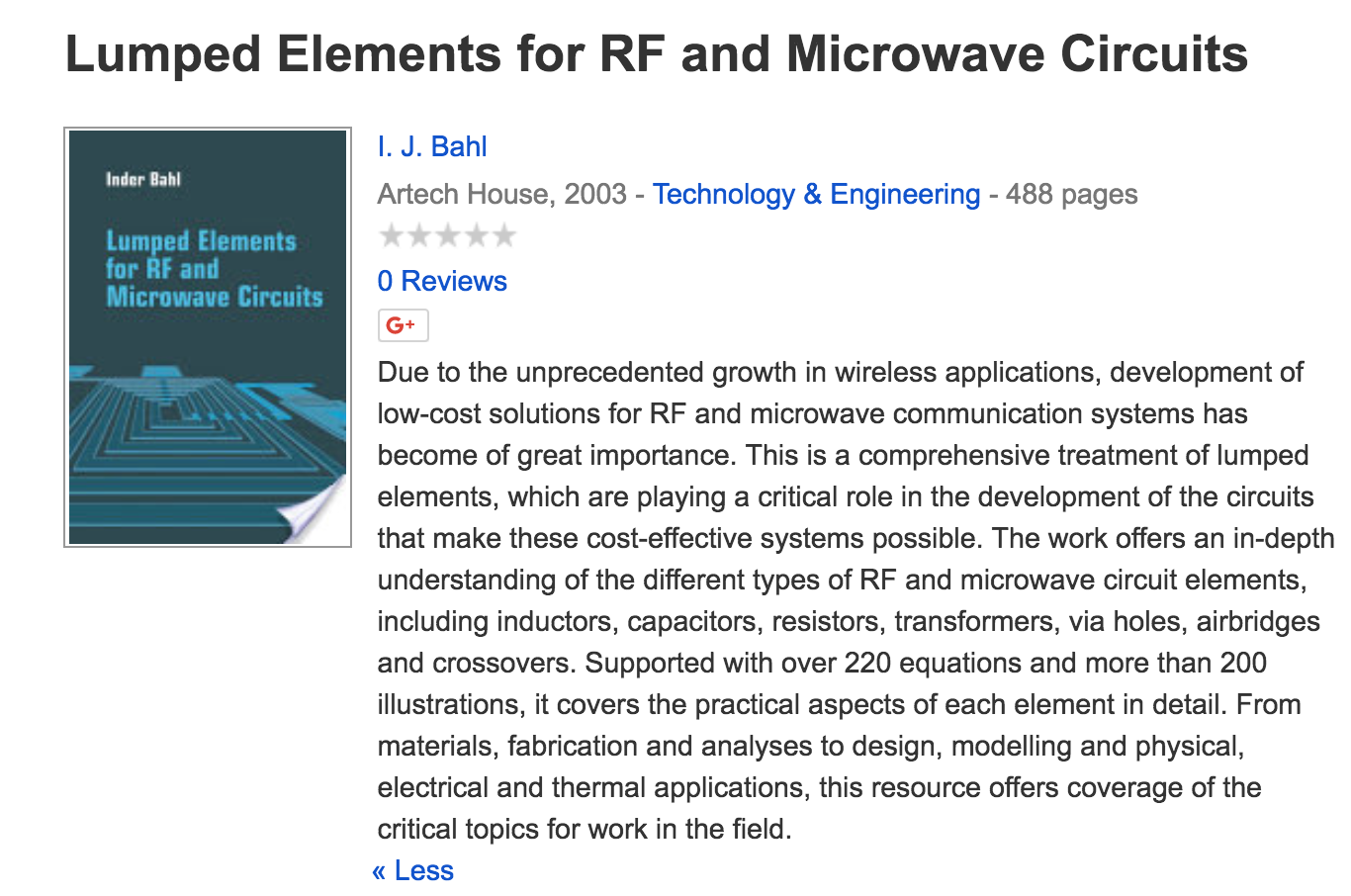 I'll leave it to someone more versed in Library Science — or forensic software engineering — to figure out where Google Books mix-ups like this one come from. It's not a simple scribal error in the Google Books ID — the ID for the cross-blurbed edition of Searching for Robert Johnson is lyV4PwAACAAJ, while for Lumped Elements for RF and Microwave Circuits it's a5UzngEACAAJ.
At least such errors are less likely to mess up research results, compared to the type of errors that Geoff Nunberg wrote about in "Google Books: A Metadata Train Wreck" (8/29/2009). In this case, as far as I can tell, all of the cited editions are more or less correctly dated, and the assigned categories are plausible, though inconsistently applied — the three different editions of the Guralnick work are variously categorized as "Blues musicians", "Biography & Autobiography", and "African American singers". Overall, the state of Google Books metadata seems to have improved considerably since 2009, though I haven't tried to quantify the change, and there are certainly still some problems.
Looking on the bright side, maybe transferring the blurb from Lumped Elements for RF and Microwave Circuits to Searching for Robert Johnson will help advance the "Integration of knowledge" recommended by Randall Munroe and Walker Percy.
---