« previous post | next post »
Gene Buckley was surprised to learn that the U.N. is projecting a grade of A- for Iran's bomb work: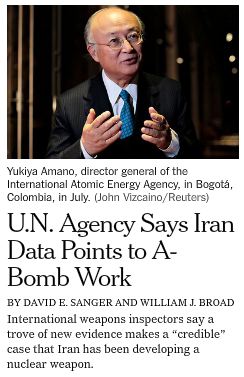 This is not because the results of the stuxnet test had previously pointed to B+ work at best, but because the IAEA doesn't normally give letter grades.
The problem, of course, was caused partly by an unfortunately headline division in the Times Reader version of the article (David E. Sanger and William J. Broad, "U.N. Agency Says Iran Data Points to A-Bomb Work"), and partly by the naturalness to academics of collocations like "A- work".
The headline is divided the same way in regular html version of the online-article, at least in the browser that I used to look at it: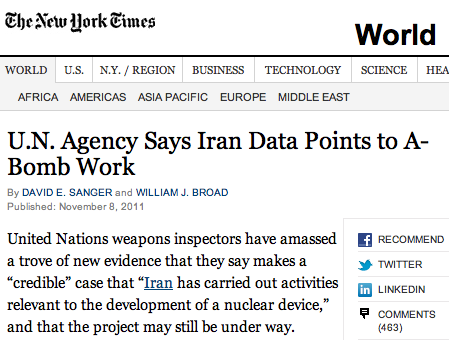 ---