« previous post | next post »
From HappySad at Kartoen.be: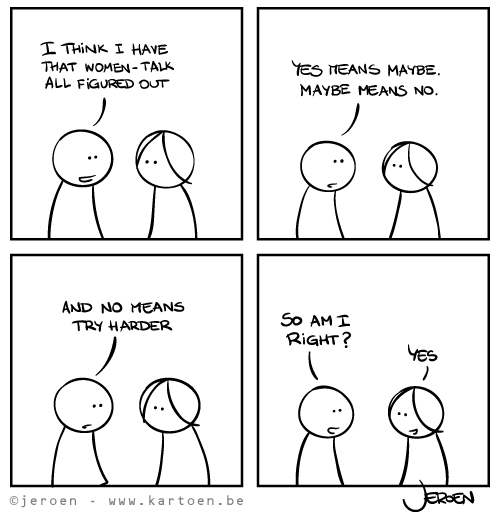 There's a variant of this joke that says "When a diplomat says yes he means perhaps; when he says perhaps he means no; when he says no he is no diplomat". In the conversation-between-the-sexes case, the joke bumps up against the "no means no" issue.
Jokes of this general kind, mostly more elaborate, are common. We've previously featured guides to translating British businesspersons and  French diplomats ("Translated phrase-list jokes", 5/21/2011), scientists ("Clarity and respect", 1/5/2005), etc. Translation caricatures pretty much cover the usual suspects: males, females, bosses, workers, ethnic groups, and so on.
---