« previous post | next post »
Well, one data-point at least. Back on Sept. 6, Susan Andersen posted this on Facebook:

There was a fair amount of amused commentary in the media and the blogosphere — see "A movement too far", 9/14/2011. And as I noted then, a Kindle e-book bought and downloaded as of that date still contained the error: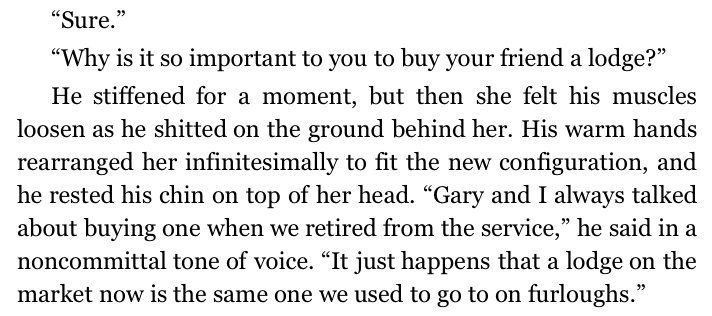 Yesterday evening at 7:07 p.m. — on 9/30/2011, exactly 23 days, 23 hours and 42 minutes after Susan's Facebook post — I got a nice note from amazon's Customer Service Department, which begins:
Hello,
We're writing about your past Kindle purchase of Baby, I'm Yours by Susan Andersen. The version you received had Typos that have been corrected.
An updated version of Baby, I'm Yours (ASIN:B000MAHC1S) is now available.
You can receive the new version by replying to this email with the word "Yes" in the first line of your response. Within 2 hours, any device with an active wireless connection that is registered to your account and that has the eBook currently downloaded will be updated automatically.
It turns out that there are some issues involved that had never occurred to me:
In order to ensure that your notes, highlights, bookmarks and furthest reading location are retained in the new version, please check to see that all of your devices that you have used to read this book are connected to a network and that their Annotations Backup settings are turned on. For help with modifying settings, go to http://www.amazon.com/kindlesupport and check the help pages for the devices or applications you are using.
As it happens, I have no notes, highlights, bookmarks or furthest reading locations to retain — all that I did with the book was to buy it and do a screencopy of the crucial segment. Anyhow, I'm sticking with my original version, even if I can't sell it to someone else as if it were a stamp with part of the image printed upside-down. Maybe I'll develop a taste for romance novels.
---