« previous post | next post »
The Washington Post's digital front page a little while ago told us that Donald Trump has given in to those who wanted him to "dispatch with" Stephen Bannon: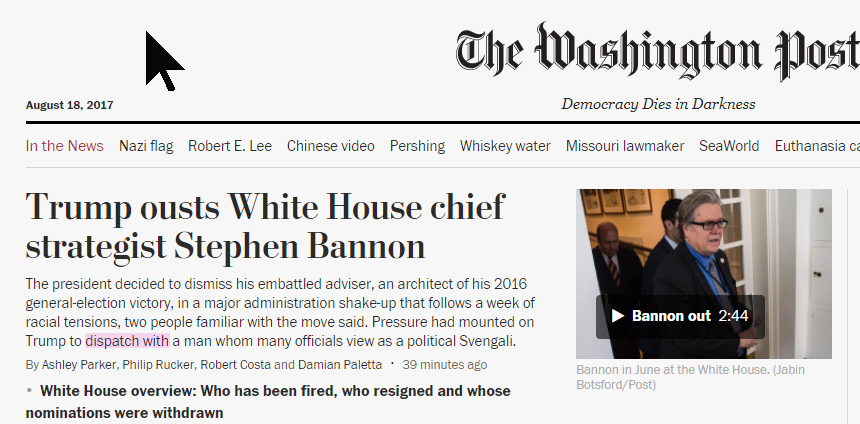 Earlier today, Mitt Romney's Facebook post explained that he would "dispense from" discussion of certain aspects of Trump's comments on the Charlottesville events:


And in February of 2016, Marco Rubio urged us to "dispel with this fiction that Barack Obama doesn't know what he's doing".

This tour of the political dis-universe reminds me of the problems that I have trying to decide whether I've made an idiomatic choice of verb and preposition (or case) in languages that I don't know very well — and makes me wonder, as I sometimes do, whether I've slipped into a parallel time-line where English is not quite what I thought it was.
So perhaps we'll soon learn that the White House has disowned of Stephen Miller, discarded from tax reform, disdained over Gary Cohn, disembodied from infrastructure funding , or even displaced out of Jared Kushner.
---