« previous post | next post »
The most recent SMBC presents an updated chemical version of the classic "Who's on first" skit. I think that Zach Weiner does a better job of setting the joke up than Abbott and Costello did: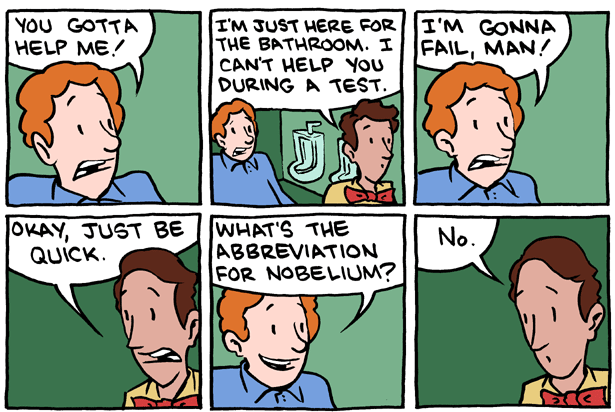 I had forgotten how lame Abbott and Costello's intro was. Zach cashes in pretty well, too — my favorite bit is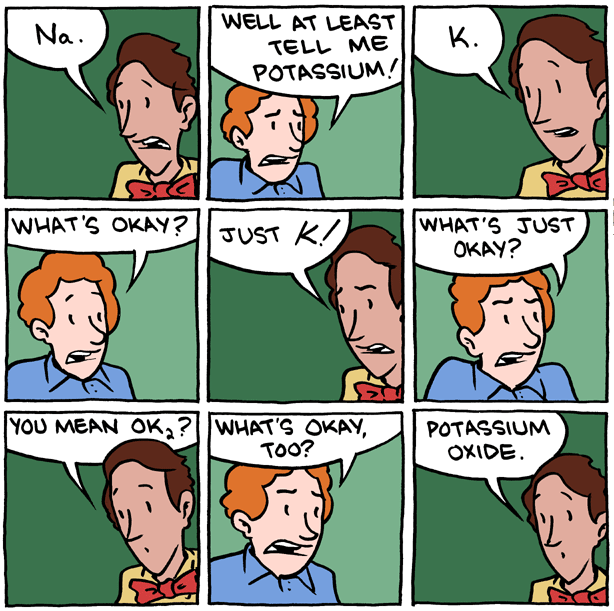 And so on. But it's hard to beat
Audio clip: Adobe Flash Player (version 9 or above) is required to play this audio clip. Download the latest version here. You also need to have JavaScript enabled in your browser.
… and the rest of it.
A substantive linguistic point illustrated by Abbott and Costello: there's no systematic prosodic difference between wh-questions and statements, at least in English.
---