« previous post | next post »
Smut Clyde at Riddled continues to generate Google Translate poetry: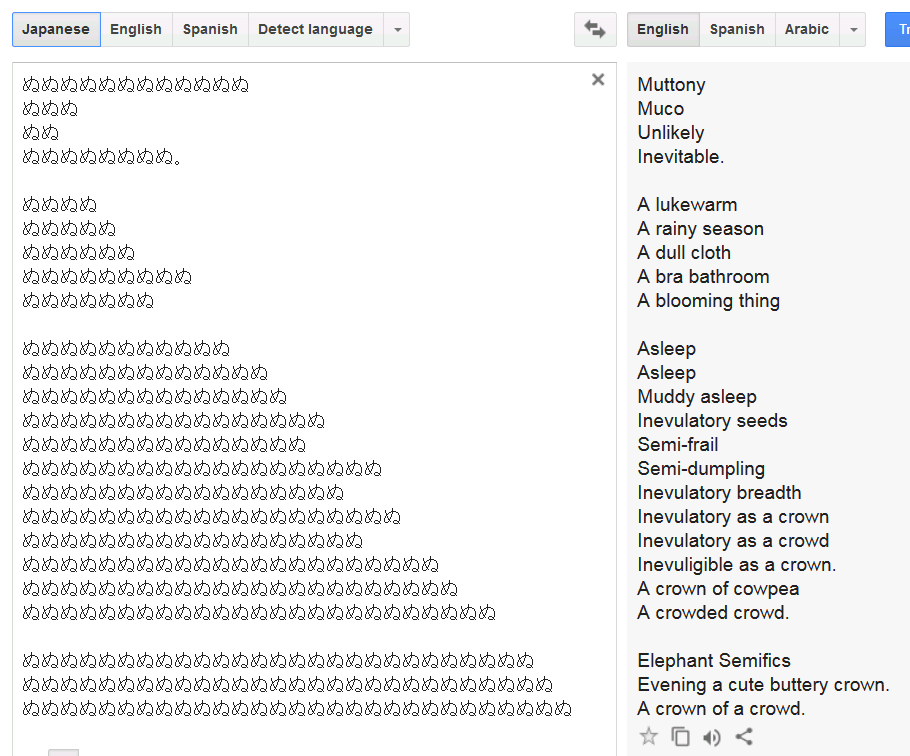 The whole thing is good, but I especially like this stanza:
Asleep
Asleep
Muddy asleep
Inevulatory seeds
Semi-frail
Semi-dumpling
Inevulatory breadth
Inevulatory as a crown
Inevulatory as a crowd
Inevuligible as a crown.
A crown of cowpea
A crowded crowd.
The input: variable-length sequences of the Japanese hiragana character "nu" ぬ — full particulars
|ぬ| 0x306C "HIRAGANA LETTER NU"
Kana, individual or in sequence, are a reliable trigger for this sort of thing:


There's more: "Go home, Dr Seuss, you are drunk on stroids again frightening the children with your creepy obsessions".
---