« previous post | next post »
Tom Recht sent in a link to a story in N.Y. Magazine with the headline "Trump is not too crazy to fire the special prosecutor". His accompanying note suggested that
…the intended but not quite computable meaning is "it isn't the case that Trump isn't crazy enough to fire the special prosecutor".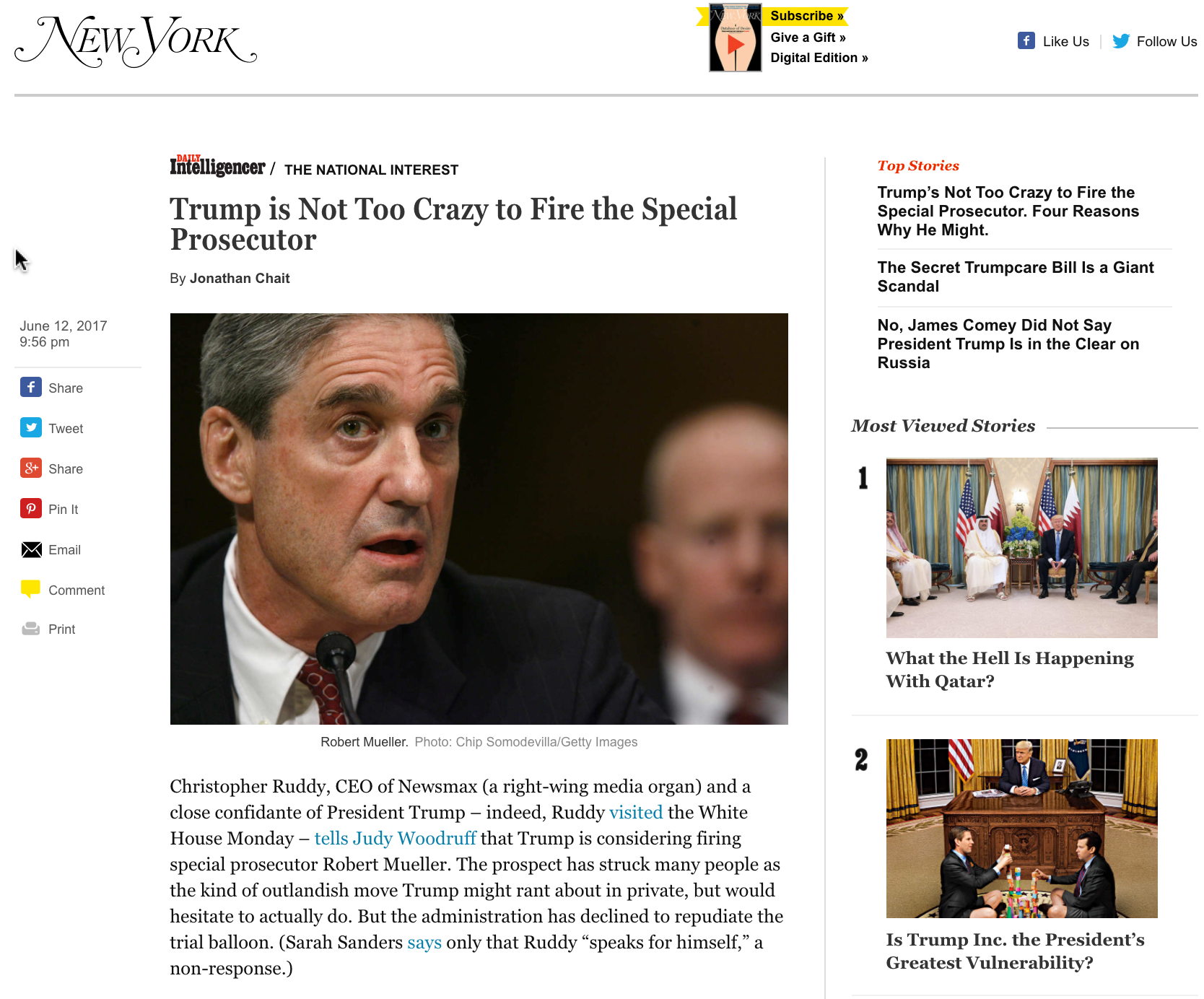 Or, as the headline now reads, "Trump is Crazy Enough to Fire the Special Prosecutor".
The URL is still the original
http://nymag.com/daily/intelligencer/2017/06/trump-is-not-too-crazy-to-fire-the-special-prosecutor.html
As Tom notes, this is definitely one for the misnegation files — it combines a scalar predicate (here degree of craziness) with a threshold above or below which some predicate would hold (here firing the special prosecutor) and one or more negations.
---