« previous post | next post »
Nathan Hopson saw this sign on the ferry from Hong Kong to Macau.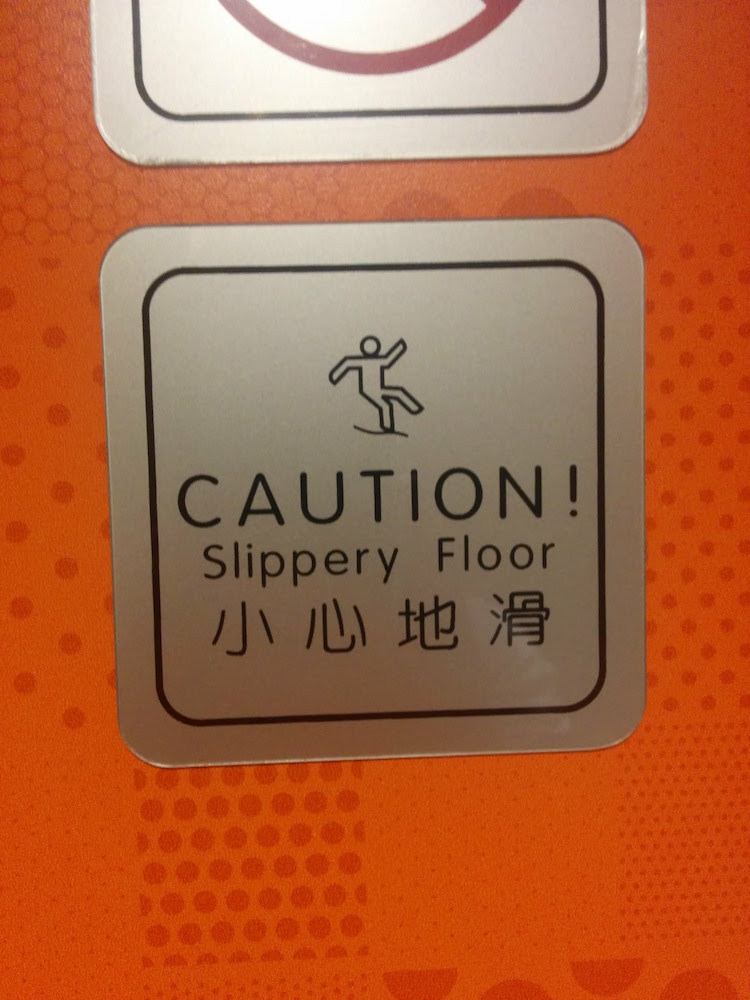 Jisuberi 地滑り means "landslide" in Japanese. Nathan, a Japanese specialist, had a moment of confusion before he noticed the English.  Fortunately, the English on the sign translates the Chinese, xiǎoxīn dì huá 小心地滑, correctly.
This four character warning is actually (in)famous for causing a flood of Chinglish renderings (see also here), e.g.:  "carefully slide", "carefully slipping", "slip carefully!", "beware of slippery", "beware slippery", "caution, slip", "be careful of floor slide", "cautio! wet floor!", "Gaution Wet Floor", "care fully slide",  "watch your steps", "wet flool!", "be careful of landslide", "careful landslip", etc. For more, see: "Slip carefully" (May 6, 2014).
---