« previous post | next post »
The United States Mint has announced the release of its first coin with readable Braille on it, a commemorative silver dollar in honor of Louis Braille, the creator of Braille, to be released next year. The Braille is on the reverse.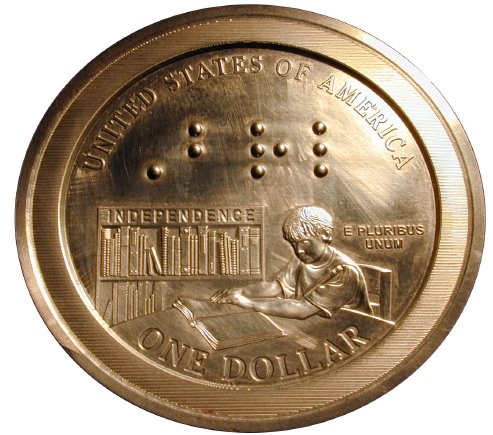 The coin is not in Braille; the Braille is only symbolic, a group of four characters on the reverse: ⠠⠃⠗⠇. These spell "Brl", an abbreviation for "Braille". The reason that there are four characters is that Braille does not have capital letters. Instead, it uses a capitalization operator. ⠃ by itself is lower-case <b>. The capitalization operator ⠠ has the effect of capitalizing the following character.
---