« previous post | next post »
Over at Existential Comics, WV Quine discovers the indeterminacy of cross-generational translation: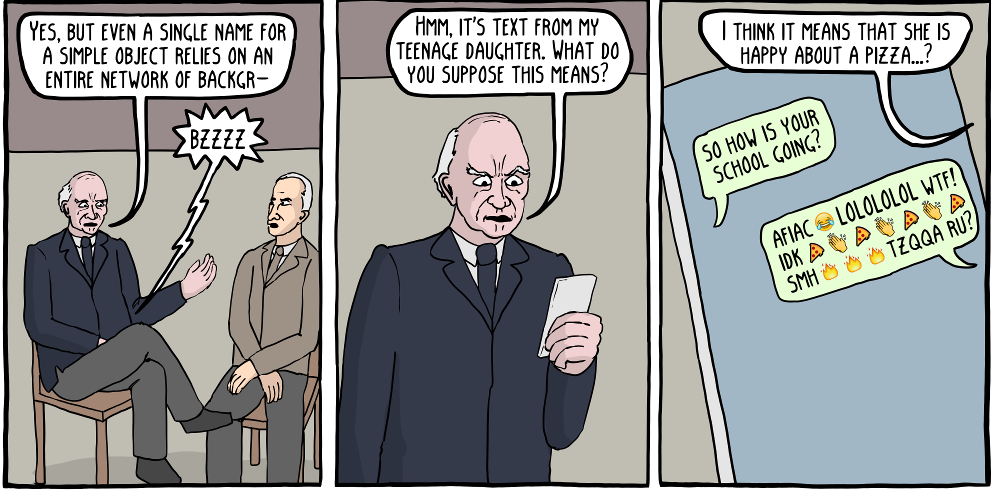 After characteristic (but in this context uninsightful) interventions by JL Austin and Sigmund Freud, the text's meaning is eventually delimited by direct action, consistent with Quine's behaviorism. As he wrote in "Indeterminacy of Translation Again", The Journal of Philosophy 1987:
In psychology one may or may not be a behaviorist, but in linguistics one has no choice. Each of us learns his language by observing other people's verbal behavior and having his own faltering verbal behavior observed and reinforced or corrected by others. We depend strictly on overt behavior in observable situations. As long as our command of our language fit all external checkpoints, where our utterance or our reaction to someone's utterance can be appraised in the light of some shared situation, so long all is well. Our mental life between checkpoints is indifferent to our rating as a master of the language.
There is nothing in linguistic meaning, then, beyond what is to be gleaned from overt behavior in observable circumstances.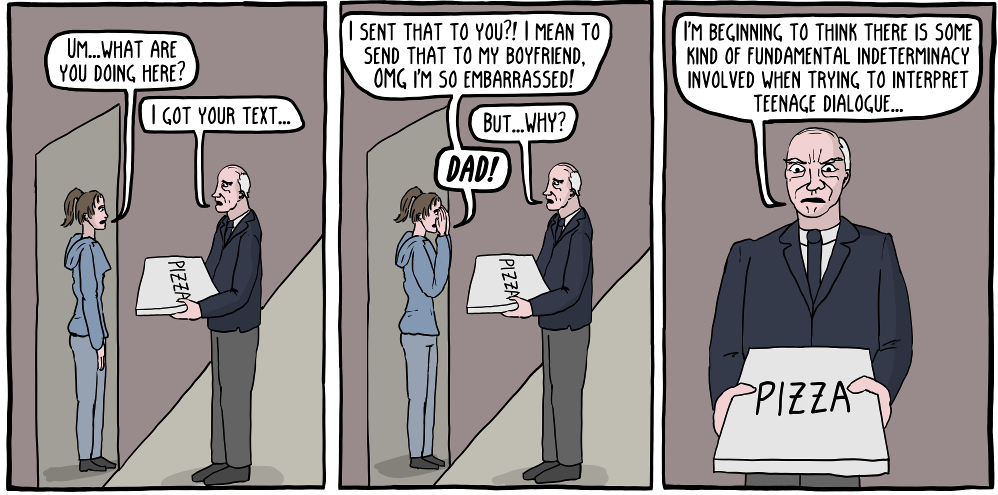 Note, though, that Quine's "behaviorism" refers only to the nature of evidence, and not to the nature of interpretation, about which BF Skinner recommended that we avoid "any explanation of an observed fact which appeals to events taking place somewhere else, at some other level of observation, described in different terms, and measured, if at all, in different dimensions" ("Are Theories of Learning Necessary", The Psychological Review 1949).
---