« previous post | next post »
That's what they call it, over at the Palais des Congrès in Paris: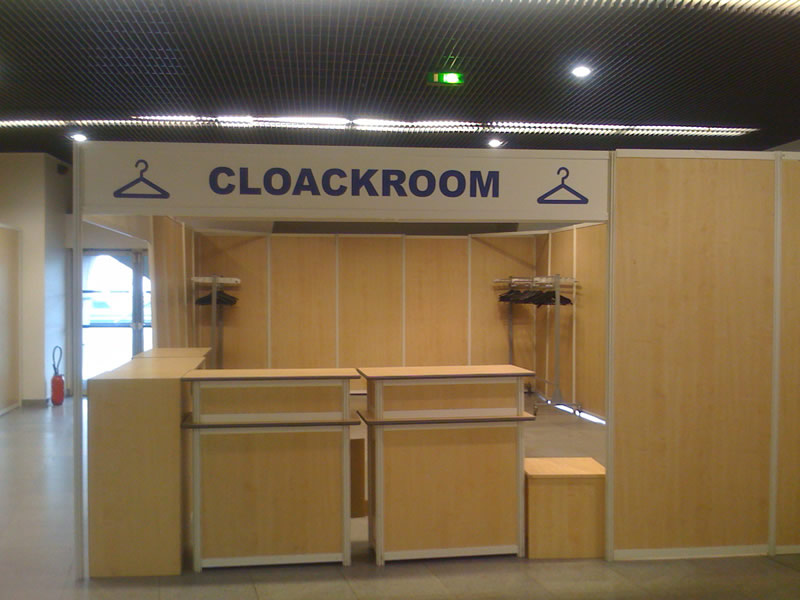 Do you suppose that the Académie Française made them stick in the extra c? Anyhow, there are quite a few of these signs — I think I saw four, and probably there are more.
I was hoping to find a Shakespearean precedent, but it seems that he (or his printers) mostly used the spelling "cloake".
---