« previous post | next post »
I've noticed recently that some people seem to have learned the expression "a case in point" as "a case and point". (And Ben Zimmer entered this one in the eggcorn database back in 2005…) For example, David M. Goodman, The demanded self: Ethics and identity in modern psychologies:
It is singularity of one's own voice, a coagulation of multiple introjected voices stagnately setting the basis of one's present voice. This can be seen in eating disorders as well. Autism is a case and point.
Here and in many similar examples, "a case and point" seems to function as an exact syntactic, semantic, and rhetorical substitute for "a case in point". Thus Elder Richard Clemons, A Separation Between Church and State:
Earlier, I said: God does not use a man's wife, unless he consults the husband first. Here is a case and point: Luke 1:26.
In some cases, there is reason to wonder about the educational background of the author — thus Thomas Henderson, In Control: The Rebirth of an NFL Legend:
When a celebrity is accused of a crime or immoral act, it is reported by the press and thus, people presume guilt. In essence, by the time a lie or allegation gets halfway around the world, the truth is just getting up to catch up. The recent Michael Irvin situation is a case and point.
But eggcorn-formation is no respecter of diplomas, and many examples of this one can be found in works whose authors are well-read and educated to a fault. Here's Howard P. McKeon, Developing And Maintaining A High-quality Teacher Force:
The Congress has long recognized the need for a standing federal role in reminding the states of various kinds of fundamental responsibilities which the states have been unable to accomplish without federal supervision. Ensuring each citizen's right to vote in federal elections is a case and point.
Or Wayne Waxman, Hume's Theory of Consciousness:
If so, then much that Hume classed as perception ought not to have been so ranked if he meant scrupulously to apply his separability principle. However, it is clear that he himself did not see it this way. Volition, "the internal impression we feel and are conscious of, when we knowingly give rise to any new motion of our body, or new perceptions of our mind" … is a case and point. How can one will without willing something, and so how can willing be separated from the idea of the thing willed?
Or, even closer to home, James Pustejovsky et al., "Arguments in TimeML: Events and Entities", in Frank Schilder et al., Eds., Annotating, extracting and reasoning about time and events:
The extraction of new temporal links from subordinating or aspectual relationships should not be mistaken as a replacement for the SLINKs and ALINKs. On the contrary, they still play a vital role in the annotation. The example described above is a case and point: if the new BEFORE TLINK were to replace the SLINK, then there would be no remaining evidence that the subordinated event may or may not have actually happened.
The OED explains that in point once was more generally used to mean "Apposite, appropriate, or pertinent", with examples like these:
1633 W. Prynne Histrio-mastix vii. iii. 582   Can. 51. is most expresse in point.
1659 T. Burton Diary 25 Mar. (1828) IV. 254   Some play or other is in point.
1748 S. Richardson Clarissa VII. xciii. 345   They are in point to the present subject.
1753 S. Richardson Hist. Sir Charles Grandison II. iv. 60   All the Christian doctrines, as I have hinted, are in point against it [sc. duelling].
1796 J. West Gossip's Story I. 198   Not recollecting any similitude in point.
1861 T. L. Peacock Gryll Grange xxix,   I will be bound every one in this company could‥find a quotation in point.
1885 Law Rep.: Chancery Div. 30 14   The case of Stokes v. Trumper is not really in point.
The OED's entry observes that this usage is "Now chiefly in case in point: an apposite instance, an example that illustrates the point".  It seems to me that the OED's "chiefly" understates the case — as far as I can tell, all uses of (this sense of) in point except for "case in point" are now archaic. ("In point of fact" is an idiom with a different source.)
So one of the factors influencing eggcorn-formation is present: the original pattern ("case in point") has become opaque. It's true that the re-analysis ("case and point") is also opaque, but the pronunciation of the two phrases is essentially identical in normal American speech, and  that leaves the learner's tally for the alternatives without a clear winner, and thus open to a random choice in which the winner may not be the traditional version.
There's another possible outcome here, which is to re-analyze both the idiom's word sequence and also its rhetorical force. That's what seems to have happened in the example of "case and point" that recently started me thinking about this, from a comment on a book review: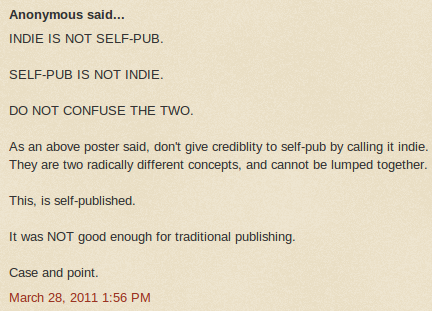 Here the force seems to be closer to "Case closed" or maybe "Q.E.D.". (Or, as pointed out in the comments, "check and mate", or "game, set and match"…)
Update — fev at Headsup: The Blog adds some observations about "Commander and Chief".  An older (?) example of the same thing is the equivocation between "puss in boots" and "puss and boots" (or "puss n boots"), or "…it is the systems inside our contact management system that make us better at what we do day and day out."). And there are a few movements the other ways, e.g. this:
Quoted far in wide in a variety of magazines and newspapers, Wadhwa also has used columns he writes for TechCrunch, Bloomberg BusinessWeek, and Local Tech Wire to preach his gospel of how foreign-born entrepreneurs help create jobs.
Or this:
A few months back when I got home from work I pull into my driveway and lo-in-behold… I see water running down my drive and flowing down the street.
And then there's people who like to get "down in dirty", and go "above in beyond" the call of duty.
---
I should note that a few of the many web hits for "case and point" offer advice to the perplexed on this point of usage. One of these, at Yahoo Answers, addresses the question "Is it, Case and Point, Case In Point, or Case End Point?" Michael Quinion has a typically clear and sensible discussion of the issue here.
---