« previous post | next post »
We received the following intriguing note at Language Log Plaza:
Hey there, my name's Dan and I work at the Calistoga library. I found this little note in a book that was returned and I'm curious what script it's in.
At first I thought it was in Cherokee, but then looked closely and saw it wasn't.
It was returned in a Spanish-language book, if that's any clue.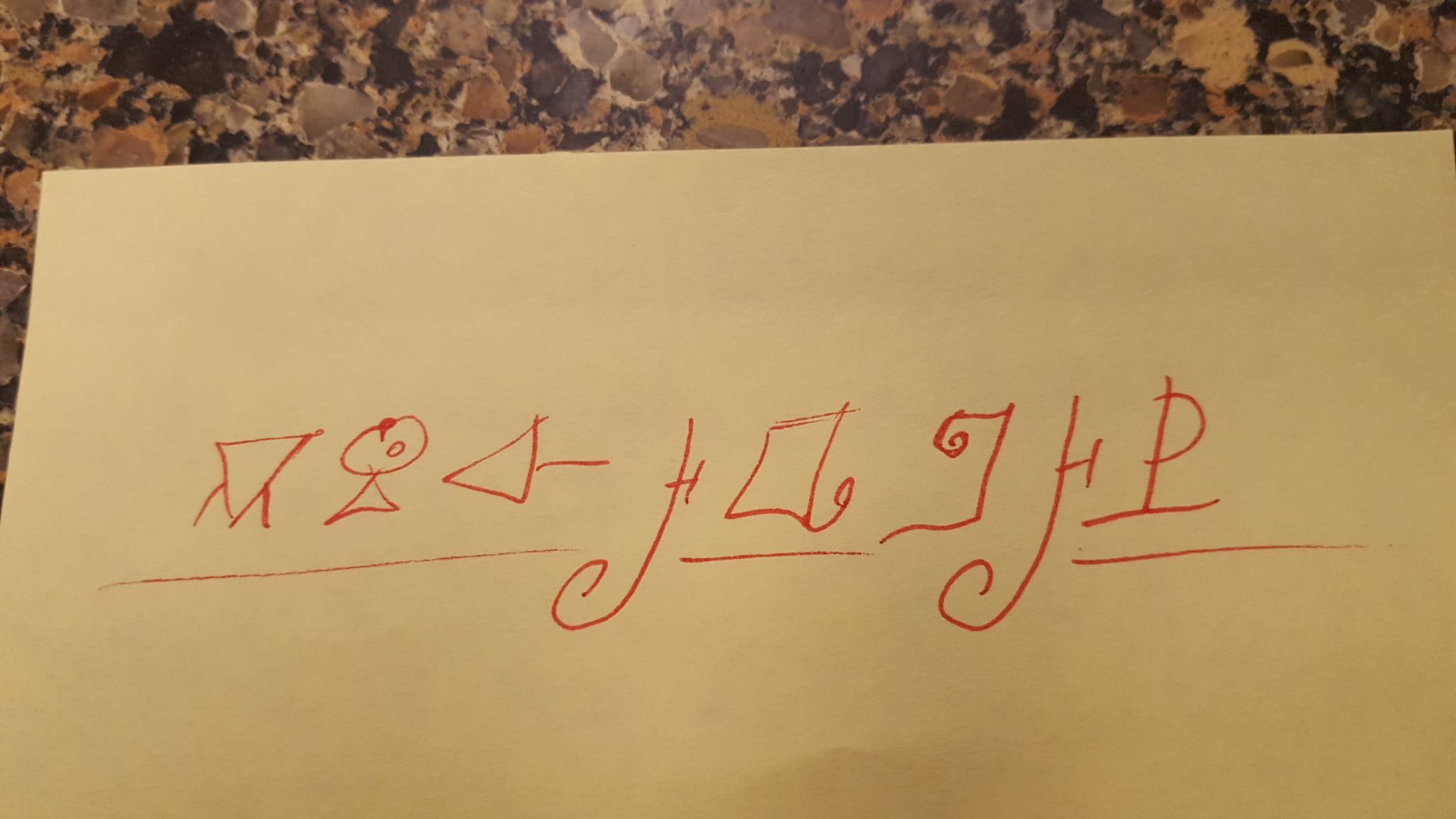 A cursory look through writing systems on Omniglot didn't turn up a match. Can Language Log readers identify the script (assuming it's a script)?

Update, 12/31: We have a solution! From Luigi in the comments:
It's written SOTERCED in Geronimo Stilton's language in "The kingdom of fantasy" – Fantasian alphabet. Stilton is an Italian cartoon character. Soterced is the reverse for 'decretos' [decrees] in Spanish.
The Kingdom of Fantasy is the English title of a children's book originally published in Italian by Elisabetta Dami (but credited to the protagonist, a mouse named Geronimo Stilton). In the book, coded messages are presented, and they rely on a simple substitution cipher with symbols for the ciphertext. Here is the key to the cipher: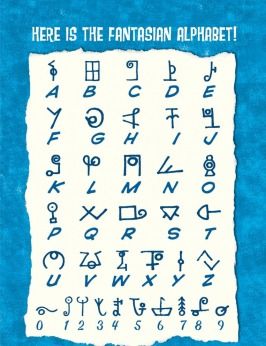 ---