« previous post | next post »
Neil MacFarquhar, "Unrest Spreads, Some Violently, in Middle East", NYT 2/17/2011:
From northern Africa to the Persian Gulf, governments appeared to flounder over just how to outrun mostly peaceful movements, spreading erratically like lava erupting from a volcano, with no predictable end.
The protests convulsed countries across the Middle East on Thursday , with riot police launching a sudden crackdown on thousands of people challenging the monarchy in Bahrain, firing shot guns, tear gas and concussion grenades into a tent camp to send demonstrators fleeing under clouds of stinging fumes. At least five people were reported killed.

Meanwhile, this story's headline spread its own small region of uncertainty: Geoff Nunberg thinks that it's ungrammatical, but others disagree, some emphatically.  I sympathize with both sides, and await clarification from my syntactically and semantically better-informed colleagues.
Here's the obligatory screenshot: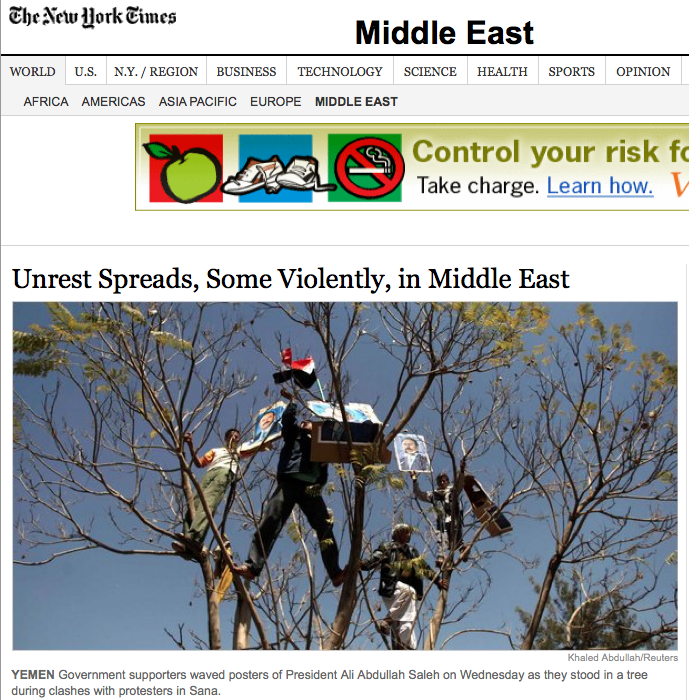 [I shouldn't need to point out that events in Bahrain, Yemen and elsewhere are serious and consequential, while this issue is not.]
---