« previous post | next post »
Linguists have been having a field day with the movie "Arrival" (see: "'Arrival' arrives"). From Ollie Sayeed on Facebook, here's a playful take on the shot of Louise Banks (Amy Adams) holding up a whiteboard with the word "HUMAN" for the aliens' perusal.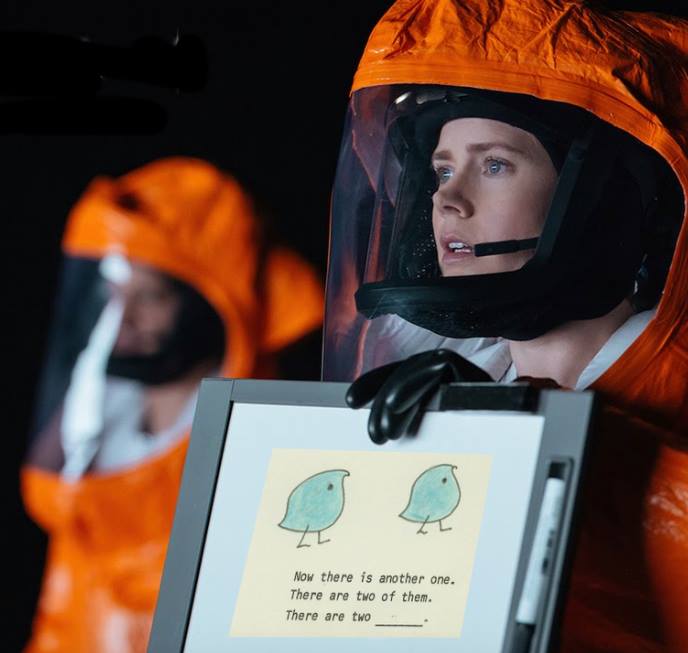 If you're unfamiliar with Jean Berko Gleason's famous "wug test," check out Wikipedia, or see this piece from the public radio show "On Being." Finally, here's a video of Gleason administering the wug test, from the PBS Nova series "The Secret Life of Scientists and Engineers."
---