« previous post | next post »
Yesterday's Zits: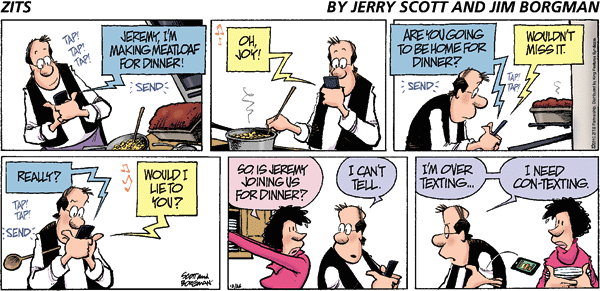 It's not clear that Walt is really missing any "context", in the conventional sense. Instead, the idea seems to be that textual communication lacks  the attitude-signaling dimensions of speech, which provide con-text in the etymological sense, and might permit him in this case to figure out whether Jeremy's responses are literal or ironic (in the sense of conveying the opposite of their literal meaning).
There's no question that there's more information in speech than in text, and a spoken interaction might well have provided the "con-text" that Walt is looking for in this case. But I'm generally skeptical of the frequently-expressed view that there's an intonation or tone of voice that specifically conveys that you mean the opposite of what you say. See here, here, here, here for some discussion.
---