« previous post | next post »
Today's Sore Thumbs starts with this panel: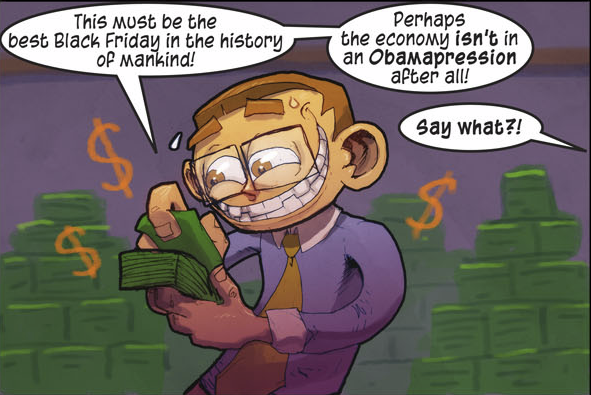 The explanation, and more anti-Obama blends: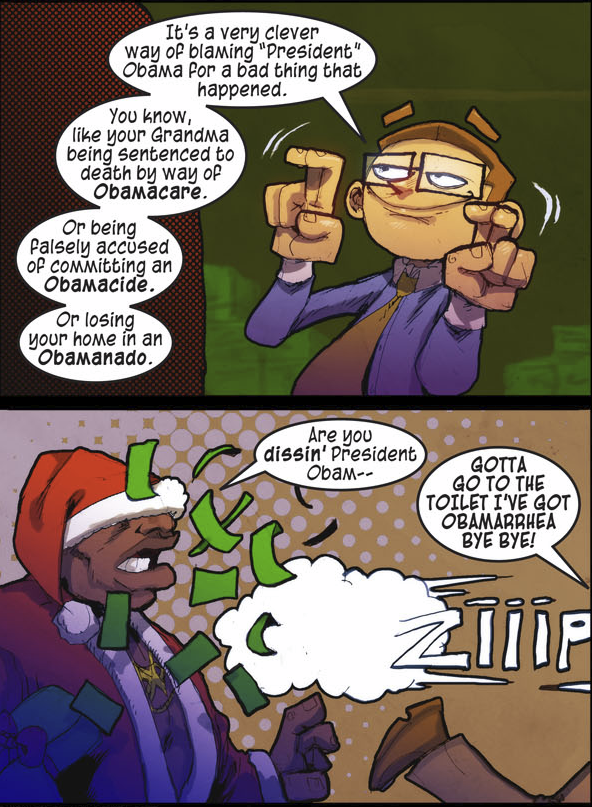 With the exception of Obamacare, these are actually rather rare, and somewhat unstable in meaning — thus Obamapression seems to be split between a blend with depression and a blend with oppression.
I can't think of very many cases of presidential-name blending as a popular activity. There's Reaganomics, Nixonomics, Clintonomics, and some sporadic coinages with -ology and -olatry. What else?
---