« previous post | next post »
Cameron M. sent in a screenshot of his weather report from a couple of days ago, in which the current weather in New York City is described as Pilvistä: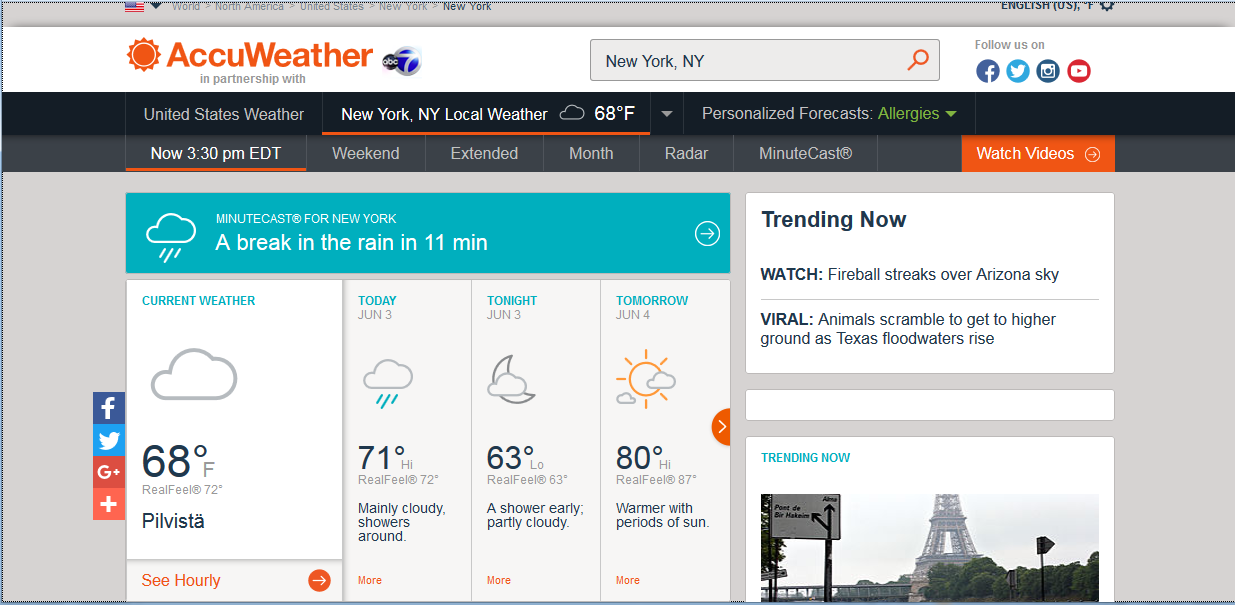 Google Translate thinks that Pilvistä is Finnish for "mostly cloudy".
In response to my questions, Cameron explained that
I've never set foot in Finland. And I hadn't been browsing about matters Finnish. Also, this was my Waterfox browser, which I have configured to drop all cookies and browsing history every time I close it. Thus I drag a pretty small tail, history-wise, at any given time.
 I realise it's tricky to run a truly internationalized website, but for one word to go rogue like that is pretty bizarre.
Refugees from Nokia on Accuweather's development team? An unusually subtle form of Waterfox-based ransomware ("Pay us or we'll translate random bits of your internet traffic into Finnish!")? Ideas?
---