« previous post | next post »
Despite the best efforts of two dozen stellar native and non-native scholars and teachers of Chinese, we still have not reached a consensus about the exact meaning and syntax of the sign at a Shanghai construction site presented in "Next Day's Chinese lesson":  Jìnzhǐ xiǎobiàn, fǒuzé sǐrén 禁止小便,否則死人 ("prohibit urine, otherwise die person").
Such is not the case with the sign in this photograph, taken a few years ago in Bohol in the central Philippines.  The photographer was Piers Kelly, editor of Fully (sic), and the language is Visayan (also called Cebuano).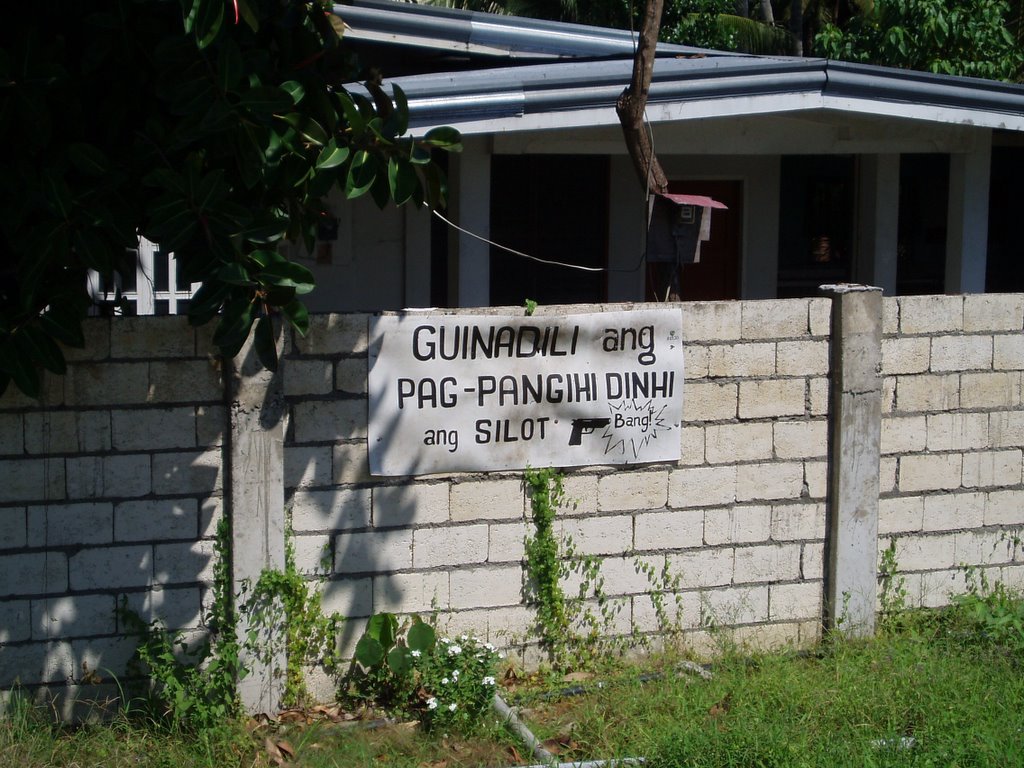 Transcription:  Guinadili ang pag-pangihi dinhi. Ang silot [bang!]
This can be roughly analyzed as:
forbidden TOPIC act.of-urination here. TOPIC penalty [bang!]
More freely: "It is forbidden to urinate here. The penalty is [bang]"
One could hardly be more explicit, especially since the "bang" is vividly illustrated with a picture of the tool that will produce the sound.
---