« previous post | next post »
Sign on the wall of a public toilet in China: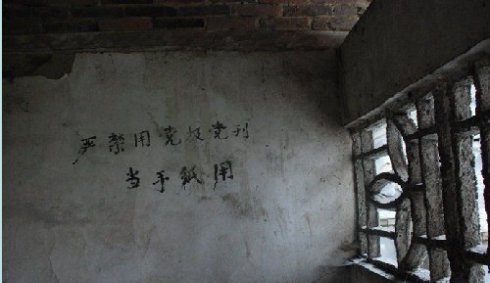 Yánjìn yòng dǎngbào dǎngkān dāng shǒuzhǐ yòng" 严禁用党报党刊当手纸用.
Smooth translation: "Use of Party newspapers and magazines as toilet paper is strictly forbidden."
Rough translation to reflect the redundant use of yòng 用 ("use"): "It is strictly forbidden to use Party newspapers and Party magazines for use as toilet paper." Stylistically it would be preferable to use ná 拿 ("take") for the first occurrence of yòng, and the second occurrence is not really necessary in any case.
Be that as it may, it is evident that some types of paper with writing on it are more precious than other kinds. In old China, one was not to wrap fish or wipe oneself with any paper that had writing on it, because writing itself was to be respected, no matter what the content or who the author was.
[A tip of the hat to June Teufel Dreyer.]
---