« previous post | next post »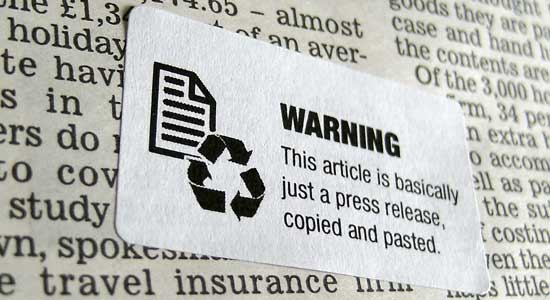 From Tom Scott, a set of useful warning labels to stick on newspaper articles.
Now, to be fair, we need a set of similar warning labels for scientific papers and their presentation to the press.
I'll suggest a few after the jump. I'm sure that you'll be able to think of others, or better wording for mine.
WARNING: This article contains conclusions about human subgroups drawn from small differences between small and unrepresentative samples. The observed differences are not not likely to be characteristic of individual members of those subgroups in the general population. More representative samples may not even replicate these findings as small differences in group means. (Example)
WARNING: This article's conclusions go far beyond what can be inferred from its empirical findings. (Example)
WARNING: Estimates of predictive accuracy were derived by testing on the training data, and are therefore quantitatively worthless except as an upper bound. (Example)
WARNING: The press release advertising this article is delusional. (Example)
---