« previous post | next post »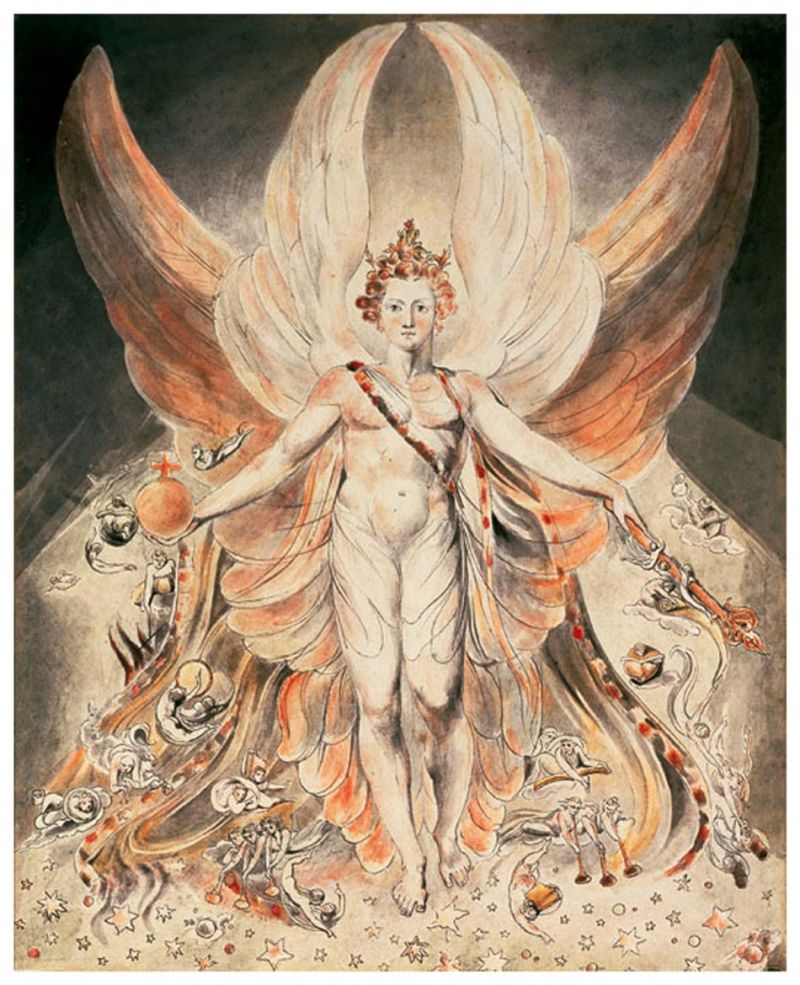 The Republican presidential campaign is getting apocalyptic. The Bloomberg News headline on a story by Ben Brody — "Boehner Uncorks on 'Lucifer' Cruz, Says He Wouldn't Back Him in Fall" — led reader A.R. to wonder whether that "fall" is merely the November election, or rather the fall of
Him the Almighty Power
Hurld headlong flaming from th' Ethereal Skie
With hideous ruine and combustion down
To bottomless perdition
as John Milton put it.
Maybe it'll be both kinds of fall — Milton further explained that
The mind is its own place, and in it self
Can make a Heav'n of Hell, a Hell of Heav'n.
Looking on the bright side, William Blake told us that
Without Contraries is no progression. Attraction and Repulsion, Reason and Energy, Love and Hate, are necessary to Human existence.  From these contraries spring what the religious call Good & Evil. Good is the passive that obeys Reason. Evil is the active springing from Energy.
Though the stereotypically high-energy candidate in this campaign is someone else entirely.
And David Frum suggests that next year will see a struggle over how to rewrite Paradise Lost ("How to save the Republican Party", The Atlantic 4/28/2016):
The big internal conservative struggle of 2017 will be the fight to write the narrative of how Trump emerged and why he lost. Anti-Trump conservatives will want to say that Trump lost because he wasn't a "true conservative." But 2016 to date is proposing that "true conservatives" constitute only a pitiful minority of the Republican Party, never mind the country as a whole. Why should any practical politician care about them ever again? To regain respect after their humiliation by Trump and the pro-Trump talkers on radio and TV, those who regard themselves as "true conservatives" will have to mount a show of force. "Maybe we can't win on our own … but you can't win without us."  And that means contributing—and being seen to contribute—to a Trump defeat.
Complicated.
I'll give the last words to Mick Jagger and Keith Richards:
---