« previous post | next post »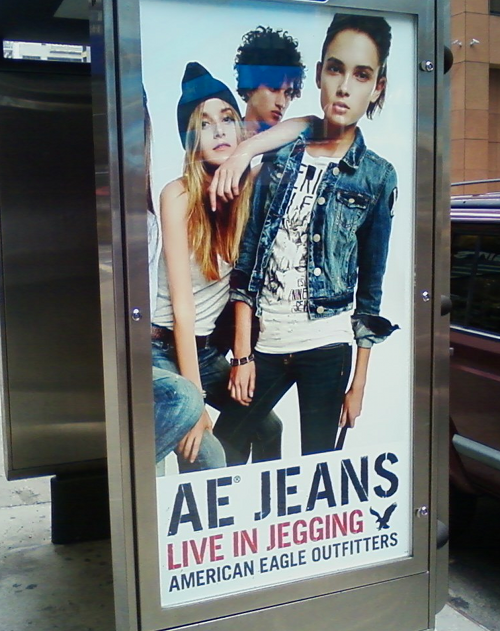 Reader JL sent this picture, with some questions:
First of all, there's the word "jegging." A quick search tells me that it's a cross between "jeans" and "leggings." I might have been able to figure that out myself if they had gone with "jeggings"–but "jegging"? That sounds like some novel form of crime. ("I totally got jegged last night!")
But then there's also the "live in" part. Presumably this is an exhortation to wear your jegging all day and thus "live in" it. But when I first saw this I read it more in the "live in Tokyo" sense.
Or maybe the "live-in housekeeper" sense?  Amazingly enough, "live in jegging" isn't yet indexed by Google or Bing, so you lucky readers get first shot at figuring out what this means.
---