« previous post | next post »
Crash blossom of the day: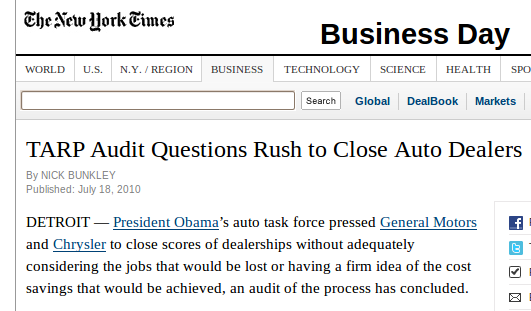 Rick Rubenstein (aka Rubrick) writes:
My first reading interpreted "TARP Audit Questions" as a triple-noun phrase, and down the garden path I went, with the questions rushing to close the dealers. My second reading was the correct one. My third reading, in which the TARP Audit forced dealers to close by the expedient of interrogating a Canadian prog rock trio, was the most picturesque.
---