« previous post | next post »
Spotted by Jonathan Lighter on a recent trip to Iceland: "A big ad for 66°North fashions, prominently displayed at Keflavik Airport, telling passengers everywhere that
There are over [a] 100 words for snow in Icelandic.
Only one for what to wear."
Here's an image, from the Flickr feed of Brian Suda (helpfully labeled "Perpetuating the Snow Clone Myth"):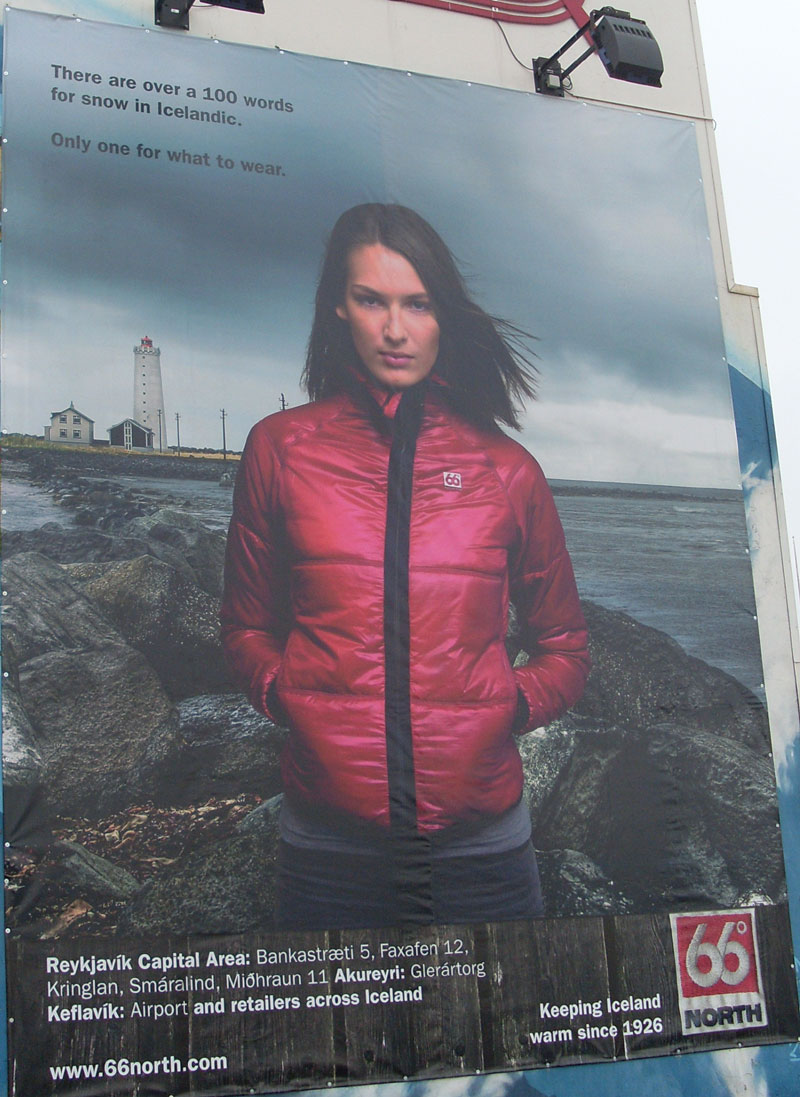 And here's another ad captured on Flickr: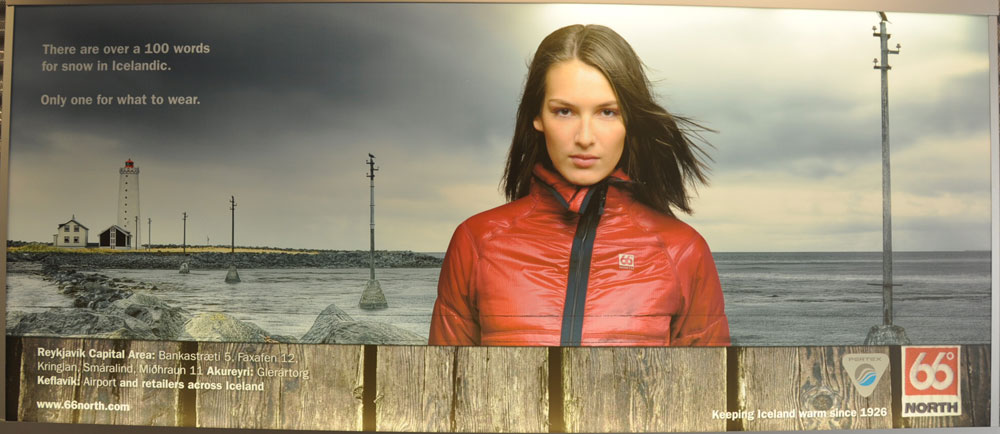 The importation of the old snow-word myth to Icelandic soil — co-opted by an Icelandic clothing company to describe the Icelandic language itself — is a bit odd, since we usually hear it applied to various exotic Others. But perhaps what 66°North is doing here is exoticizing Iceland for international visitors (hence the use of English), playing off the original snowclone now familiar to a global audience. Hey, whatever sells 500-euro parkas.
(I hear Icelanders have lots of words for "green", too.)
---