« previous post | next post »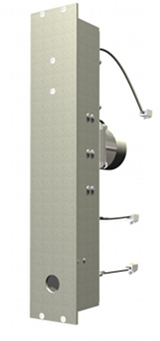 I've gotten a lot of strange spam over the years, but this one wins some sort of prize:
Now you can control when the subject will have the opportunity to respond on a nose poke with the new Controlled Access Nose Poke Response Operandum. Like the Controlled Access Lickometers, a guillotine door prevents entry into the Nose Poke when closed and provides access to the Nose Poke when opened.
The photocell response sensor is included with the Controlled Access Nose Poke. A 3-position switch on the back panel of the unit provides settings for selecting a continuous output signal for the duration of the beam break or a short pulse at the onset of the beam break as well as introducing a delay in the response report. A stimulus light, located on the back wall inside the nose poke hole, is included.
"Controlled Access Lickometers"? Before your fantasies run too far astray, I should add the ordering information: "P/N H21-09M-CA for mice and H21-09R-CA for rats". Google Scholar searches for "lickometer" and "nose poke" confirm the association with rodent-behavior experimentation.
Other products on the company's web site include a "Video-Based Conditioned Fear System" ("FreezeFrame has become the standard in the field for automated fear conditioning. It combines the sensitivity of the human observer with the objectivity and high throughput of automation."), the "Big Brother Video Tracking" system, and the "Nautilus WaterMaze Platform".
The discussion of the WaterMaze system includes a rather poetic flurry of jargon: "Parameters include thigmotaxis, Moser's zones, Whishaw's corridor, Gallagher's proximity, quadrant times and crossings and more". For some reason this reminded me of Jay Lake's Flowers books, which I've recently read.
The only remaining mystery is how I got on Coulbourn's mailing list. The bottom of the email says "You are receiving this email because as a Coulbourn customer you asked for updates and information about us." I'm not and I didn't, actually. But I'll return the favor — since as a Language Log reader you asked me to check your advertising copy, I'll point out that when you write that WaterMaze was "designed in collaboration with Richard Morris (University of Edinborough)", you've spelled Edinburgh (where Richard Morris is Director of the Centre for Cognitive and Neural Systems) wrong.
---