« previous post | next post »
Dinosaur Comics for 2/3/2016: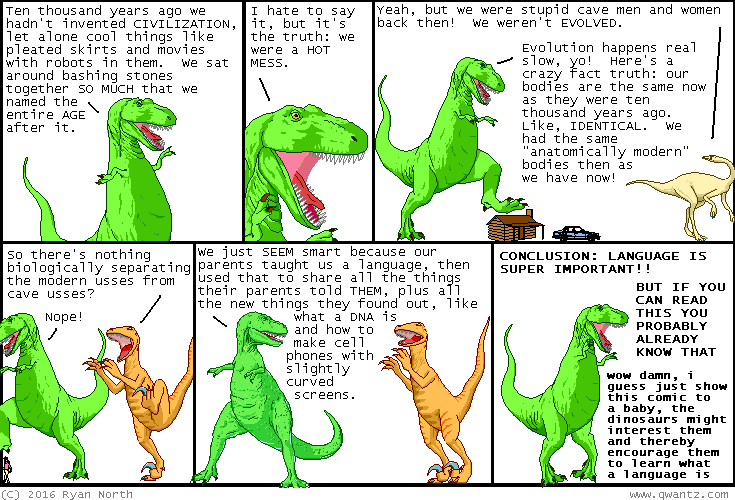 Mouseover title: "oh wow a comic in which ryan argues the technology that gave us the word "bonertastic" is really important, WHAT A SURPRISE"

And for added linguistic value, the page's Ohnorobot.com javascript code includes this comment: about how to spell the plural of us:
really not sure the right way to write "usses". i went with the extra "s" to distingush it from "uses", and "us's" is CLEARLY wrong, but i\d be willing to entertain arguments for "us-es"??
---