« previous post | next post »
Shane Hickey, "The innovators: the app promising the perfect-fitting bra", The Guardian 1/10/2015: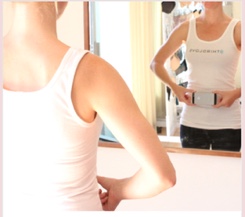 The sizing technology works via an iPhone app. To use it, a woman must take two pictures of themselves while wearing a tight fitted top in front of a mirror. The phone is held at the bellybutton and a picture is taken from the front and the side. Software developed by Thirdlove then draws up measurements by calculating the distance between the mirror and the contours of the body.
Maybe an editor changed "women" to "a woman" and neglected to change "themselves" to "herself". But I prefer to think that it's just another brick in the singular-they wall — and maybe a vote for "themselves" as the reflexive form?
[h/t Bob Ladd]
---