« previous post | next post »
From Andrea Comiskey, a crash blossom on the National Weather Service's site: "Major to record flooding continues over portions of Mississippi River Valley".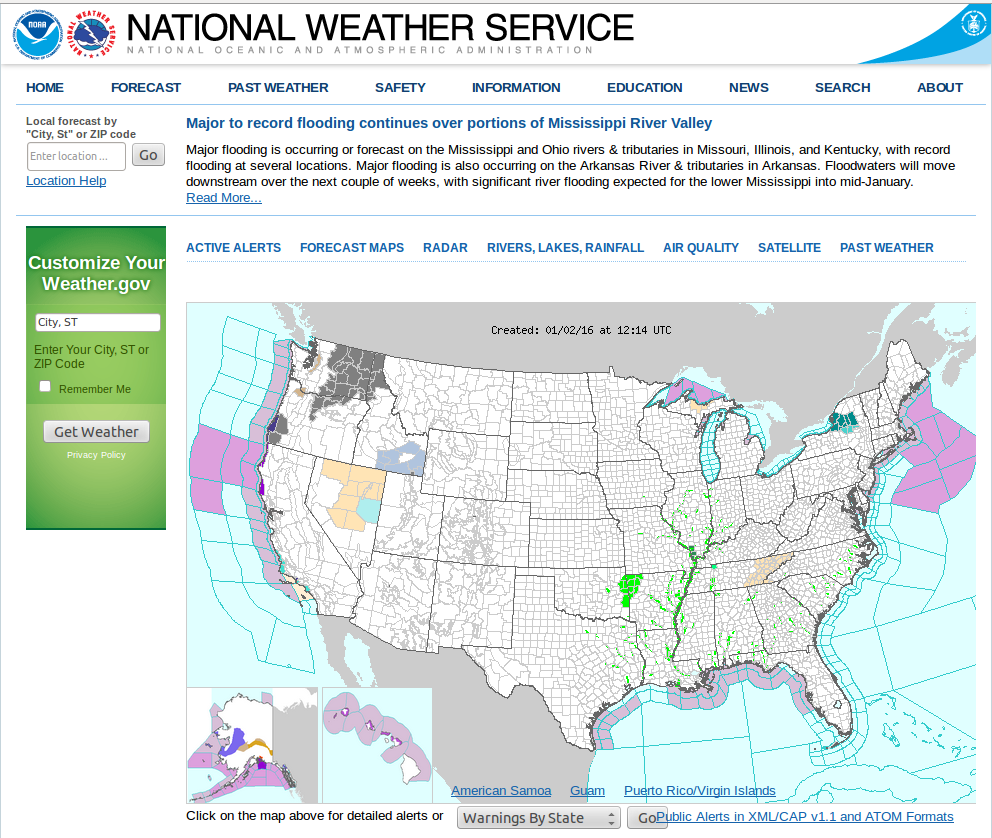 The mistaken interpretation of major as a noun and record as a verb is promoted by the sequence "to record", in which record is overwhelmingly likely to be a verb. And "major to record flooding" still works in that interpretation. But the next word, "continues", forces the reader to backtrack. If the headline had been ""Major to record flooding over portions of Mississippi River Valley", the mistake could have lasted to the end, as it does with the classic examples like "Squad Helps Dog Bite Victim".
"Major Flooding" is the highest category defined on the map shown below, higher than "moderate flooding" and "minor flooding":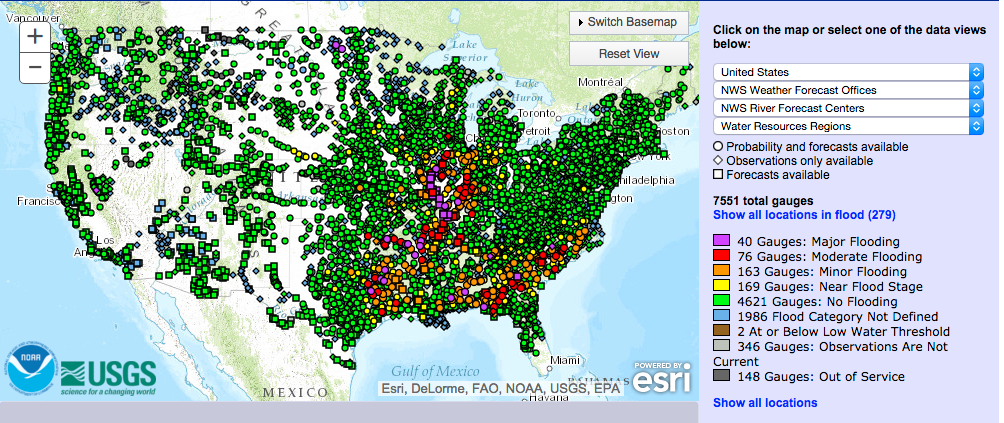 That map doesn't have "record flooding" as a category, but needless to say, the USGS keeps the books on that, e.g. here: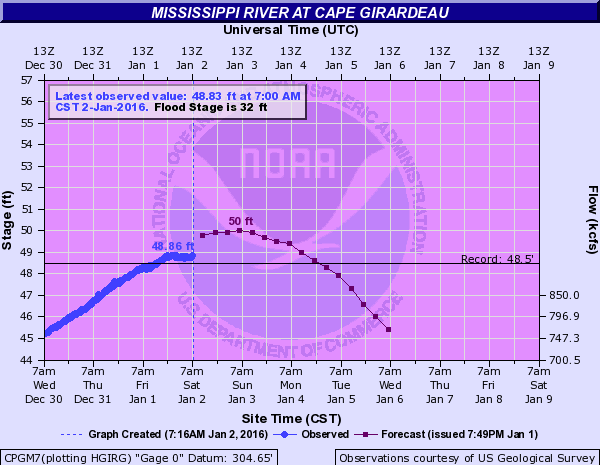 For anyone who hasn't been following the story, it's serious, e.g. "Victims pick up pieces as flooding fears move south", CBS/AP 1/2/2016.
The multiple ambiguity of the English word major has been exploited on purpose many times, most notably by Joseph Heller in Catch-22.
---