« previous post | next post »
How's this for a clever knock-off?

When I read the sign beneath the large store name, VERACIOUS, I immediately thought of Versace:
意大利国际服饰
Yìdàlì guójì fúshì
Italian international clothing and personal adornment
And when I looked at their logo, I knew for certain that they were nakedly aping Versace: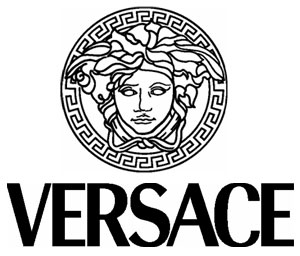 But the store's name may work best for customers who don't know English very well. When I see VERACIOUS, I cannot help thinking of VORACIOUS — even though there's a genuine English word veracious, which ironically means "Habitually speaking or disposed to speak the truth; observant of the truth; truthful".
The OED cites Shelley's translation of Homer's Hymn to Mercury:  "I am a most veracious person, and Totally unacquainted with untruth". This, again ironically, is from the beginning of Hermes' attempt to plead before Zeus his innocence of various thefts and other crimes, of which he is in fact guilty.
Perhaps in due time, we'll see another Chinese knock-off luxury-goods chain named Hermetic. Hermesian would work better as trademark encroachment, but wouldn't be as good a joke, since the OED glosses it as "Pertaining to Georg Hermes (1775-1831), a Roman Catholic priest, and professor of theology at Bonn, who propounded doctrines on the relation of reason to faith, which were afterwards condemned by the Pope."
A larger picture of the storefront: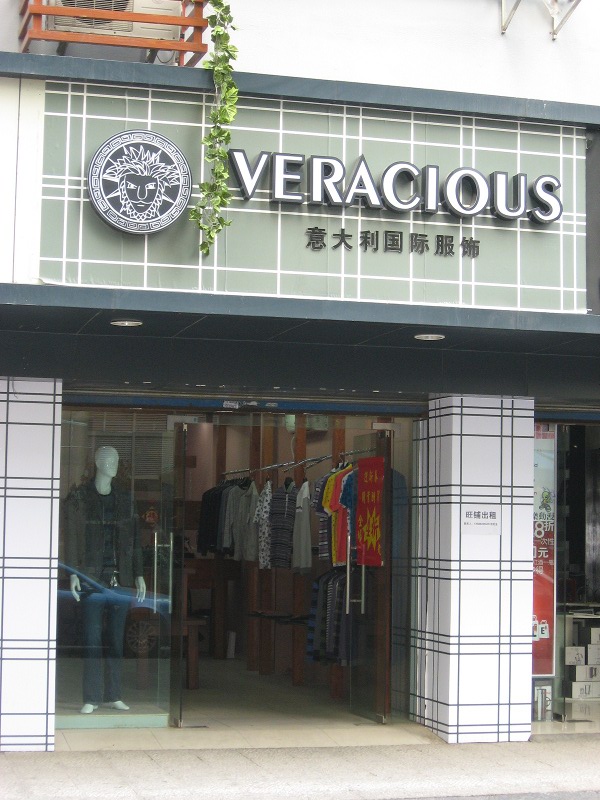 [Thanks again to Ian Mair in Hangzhou]
---