« previous post | next post »
Anne Henochowicz spotted this sign in the bathroom at Lombardi's, the first pizza shop in NYC: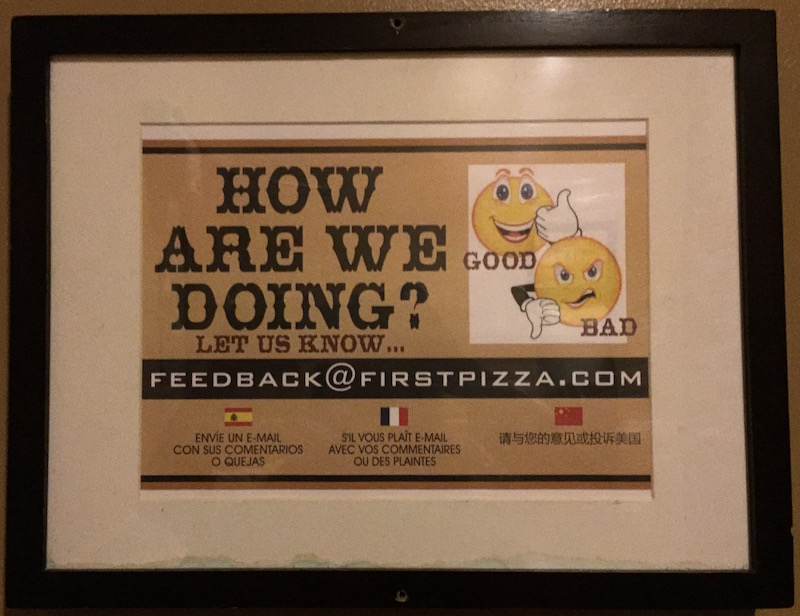 Mystifyingly, the note in Chinese reads:
Qǐng yǔ (–> xiě) nín de yìjiàn huò tóusù Měiguó 请与(–> 写)您的意见或投诉美国
("please give [–> write] your [honorific] comments or complaints [to?] America")

The Spanish and French notes both invite patrons to send an e-mail with their comments or complaints, but it's difficult to construe precisely what the note in Chinese is instructing the patron to do.  If we replace Měiguó 美国 ("America") with wǒmen 我们 ("us"), it gets a little better: "please write your comments or complain to us", but that's still not very felicitous.
[Thanks to Yixue Yang]
---