« previous post | next post »
Dyami Hayes writes to point out that there has been a change over the past century in the relative popularity (at least in printed text) of constructions like these:
What this book sets out to do is to provide some tools, ideas and suggestions for tackling non-verbal reasoning questions.
What it attempts to do is provide a framework for understanding how local governments are organized.
The Google Books ngram plots for provide, look, tell, and say show similar patterns — or summed for those four verbs (with the to do is VERB version in red and the to do is to VERB version in blue):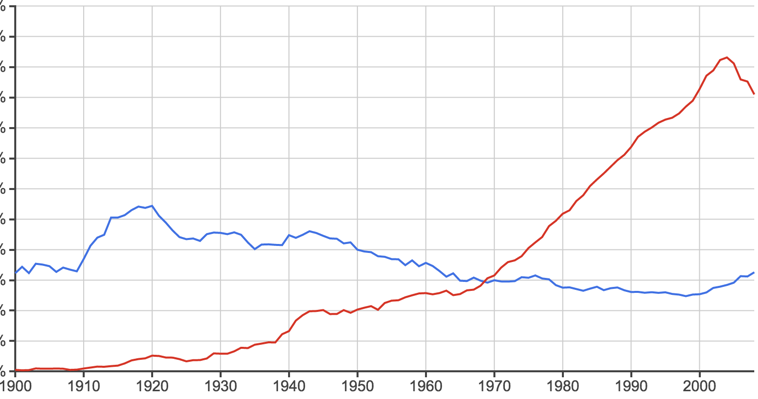 In each case, we see a striking rise over the past century of the frequency of the to do is VERB version, starting from nearly nothing around 1900, and with an acceleration over the last few decades of the 20th century. The to do is to VERB version declines slightly in popularity, but not at all in proportion of the rise of the alternative.
But analogous data from COHA shows a different relationship: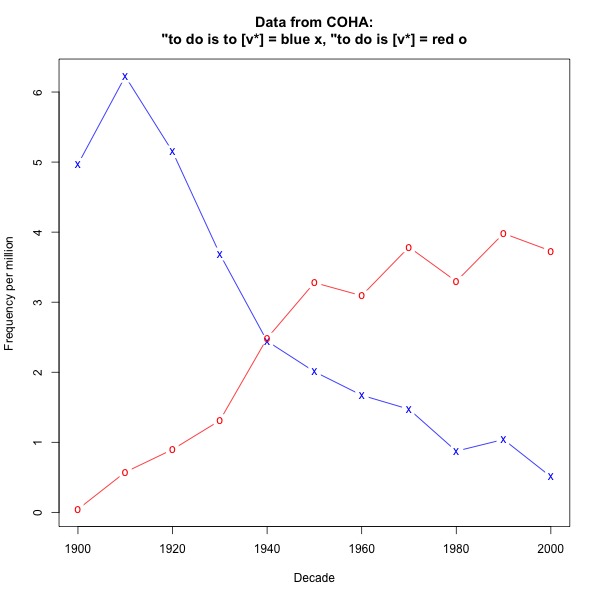 Here the frequency of the to do is to VERB pattern declines earlier and more steeply, while the to do is VERB pattern rises earlier and more gradually.
In either case, there's been a change in a well-defined direction. Why, and why the apparent different is dynamics, is a topic for another day.
---