« previous post | next post »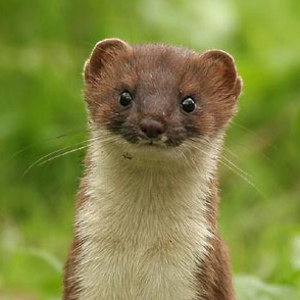 According to Merriam-Webster, a weasel is
: a small animal that has a thin body and brown fur and that eats small birds and other animals
: a dishonest person who cannot be trusted
It's the second sense — and the alliteration with winner — that leads a local sports talk radio show to offer "winner of the week and weasel of the week" pseudo-awards. The  Watcher of Weasels web site similarly has a "weasel of the week" award:
Every Tuesday, the Council nominates some of the slimiest, most despicable characters in public life for some deed of evil, cowardice or corruption they've performed. Then we vote to single out one particular Weasel for special mention, to whom we award the statuette of shame, our special, 100% plastic Golden Weasel.
But a couple of days ago, I saw something in the Daily Pennsylvanian that made me wonder whether there's some semantic bleaching going on, washing out the implications of dishonesty, evil, cowardice, and corruption, and thereby leaving weasel as nothing more than mildly derogatory epithet.
The DP has a regular feature "Guess Their Favorites", in which a pair of students are asked to guess various of one another's preferences. Last Thursday's edition featured a couple of swimmers, who among others things were asked about their "least favorite coach phrase":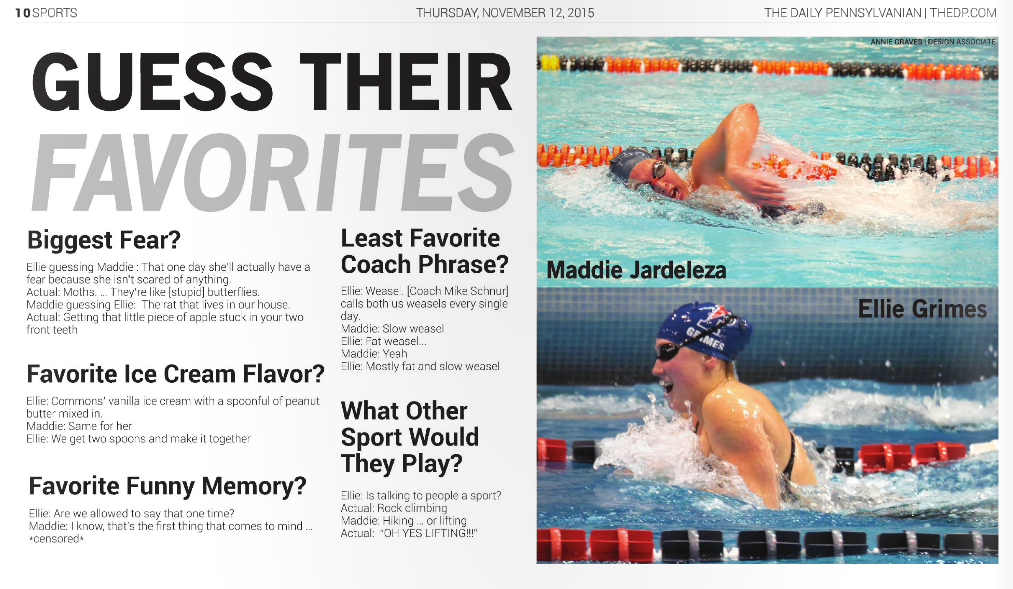 Their answers:
Ellie: Weasel [Coach Mike Schnur] calls both us [sic] weasels every single day.
Maddie: Slow weasel.
Ellie: Fat weasel…
Maddie: Yeah
Ellie: Mostly fat and slow weasel.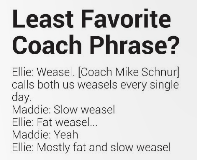 ---