« previous post | next post »
Today's Non Sequitur:


Alas for the (otherwise clever) joke, this is not a very likely confusion for speakers of American English. We can estimate exactly how (un-) likely it is, other things equal, from this confusion matrix given in Anne Cutler et al., "Patterns of English phoneme confusions by native and non-native listeners", Journal of the Acoustical Society of America 116(6), 2004: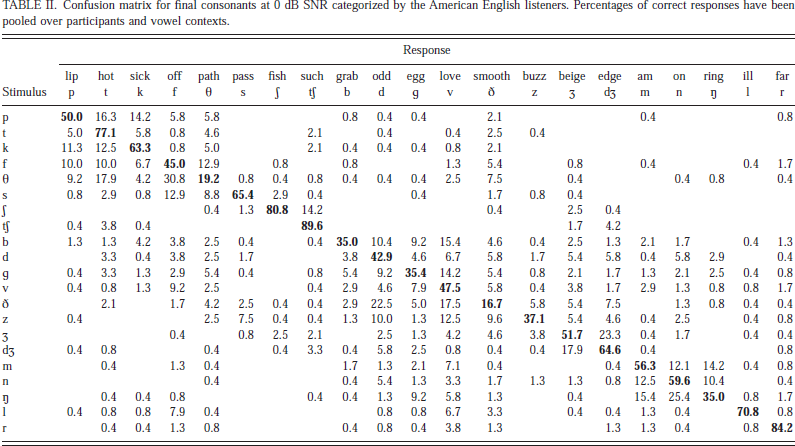 Even at 0 dB SNR, final American-English /tʃ/ was heard as /k/ only 0.4% of the time by native speakers.
(Dutch listeners in this experiment apparently never made that particular error at all, because the relevant cell of the ir confusion matrix — look at the paper to find it — is blank.)
Of course, the original message would presumably have been in proto-Afroasiatic, or Sumerian, or something, where by the laws of chance, the two words were probably not even as close as ark and arch are.
---