« previous post | next post »
Jack Grieve on cussing GIS (Lorenzo Ligato, "Which Curse Words Are Popular In Your State?", HuffPost 7/17/2015) — it's not a big surprise that darn is popular in the upper midwest: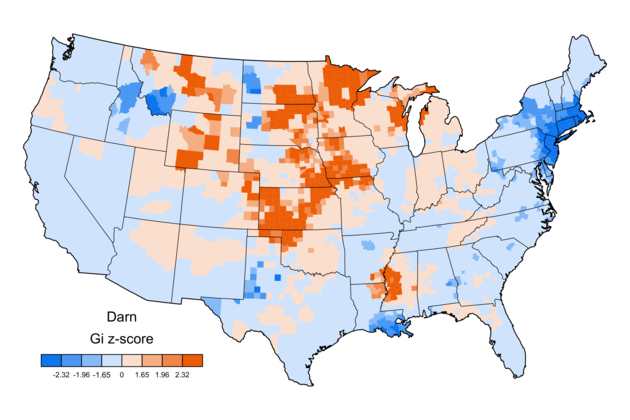 But I wouldn't have predicted that gosh was such a border-state thing: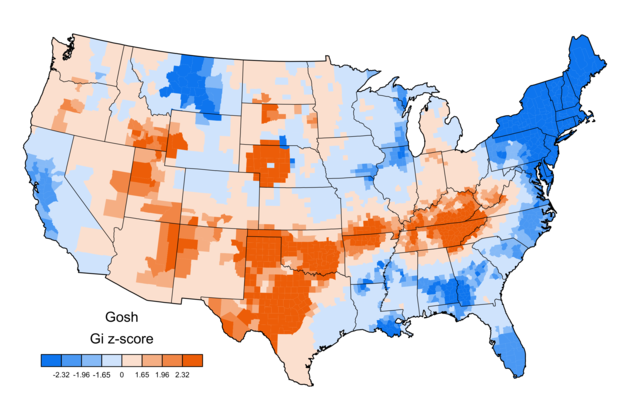 Or that the south would have an asshole deficit: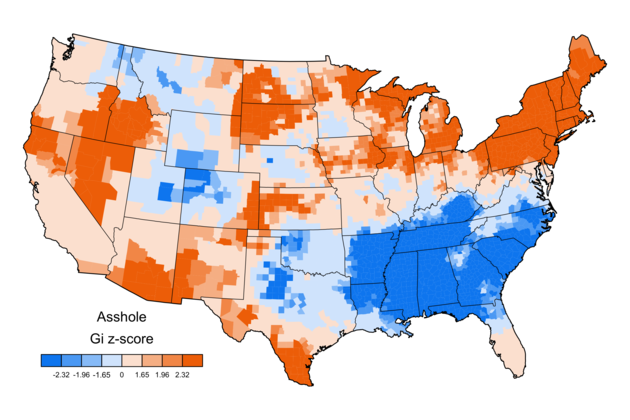 Perhaps partly compensated by a bitch surplus: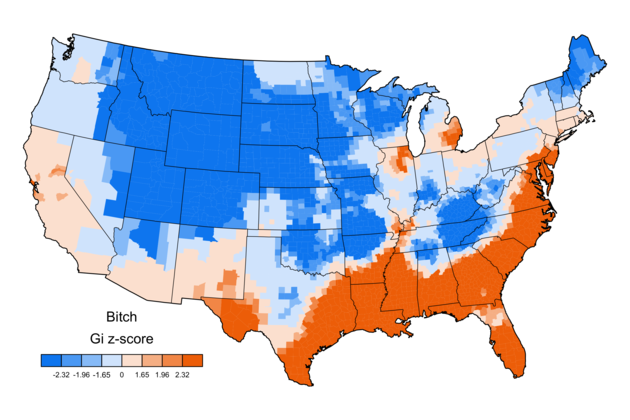 It's worth noting that the actual distribution of word-use rates in geolocated tweets is noisier than these maps indicate — Jack uses Getis-Ord z-scores to smooth the geographical patterns.
For damn, shit, fuck, motherfucker, and cunt maps, see the original story.
Or see Jack's twitter stream (where all the maps originally appeared), or the presentations and publications on his web site.
---