« previous post | next post »
Email from Diego Viana:
I am a Brazilian journalist and reader of the Language Log blog. I'm writing to you because the blog came immediately to my mind when a friend showed me a piece of paper she found in a recently bought jacket. It's written in an alphabet we don't know and, obviously, the first thing we thought was that it might be a message from over-exploited Asian workers. (It looks Asian, I guess…)
I'm sending you a picture of the note attached. Do you think one of the blog contributers might help?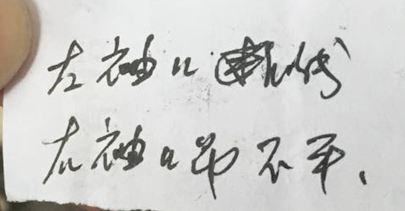 ---