« previous post | next post »
Jen Chung, "CT High School Slut Shames Students Over "Inappropriate" Prom Dresses", Gothamist 5/12/2015:
Female students at a Connecticut High School are furious that dresses bought for this weekend's prom are being banned because they have exposed shoulders, backs, sides and legs. One mother—whose daughter had two dresses rejected—said, "They've suggested the girls wear T-shirts under their dresses. My daughter won't wear a T-shirt. She would be mortified."
For those readers who haven't yet merged "slut shame" into a frequent compound verb, that headline may provoke misunderstanding.
Obligatory screenshot: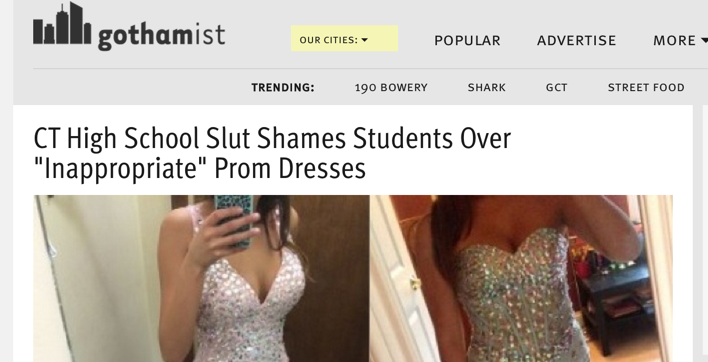 [h/t Charles Lieberman]
---