« previous post | next post »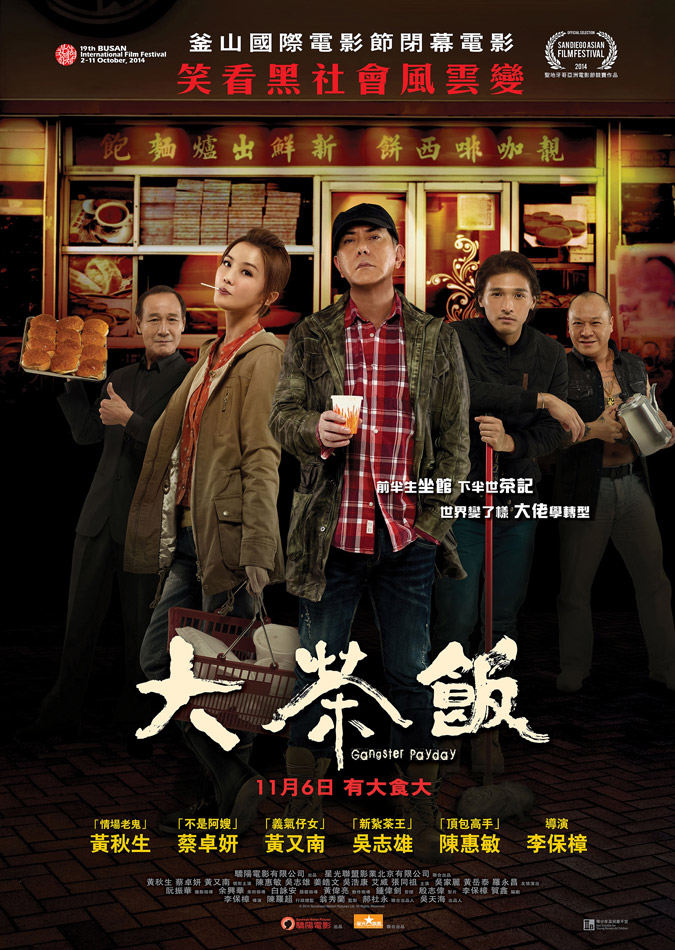 On a recent flight across the Atlantic, I watched a Hong Kong movie called Gangster Payday in English, 大茶飯 ("Big Tea Rice"?) in Chinese, directed by Lee Po-Cheung. One of the things that struck me was a particular pattern of pitch and time at the ends of certain phrases, involving elongation of the final syllable, typically on a mid-level pitch. It seems to come in bunches, and to occur on quite different phrase-final syllable sequences, so I'm guessing that it's an intonational pattern rather than a series of lexical tones.
The movie is available on YouTube, so I've pulled out a few examples of this phenomenon, in the hope that someone who knows Cantonese (and perhaps also the speech patterns of Hong Kong gangsters — or at least older Hong Kongers of lower-SES origin?) can explain it.
| | |
| --- | --- |
| 5:05 | Your browser does not support the audio element. |
| 28:40 | Your browser does not support the audio element. |
| 44:50 | Your browser does not support the audio element. |
---