« previous post | next post »
Axel Schuessler's daughter is visiting Japan and saw in a store the shirt below: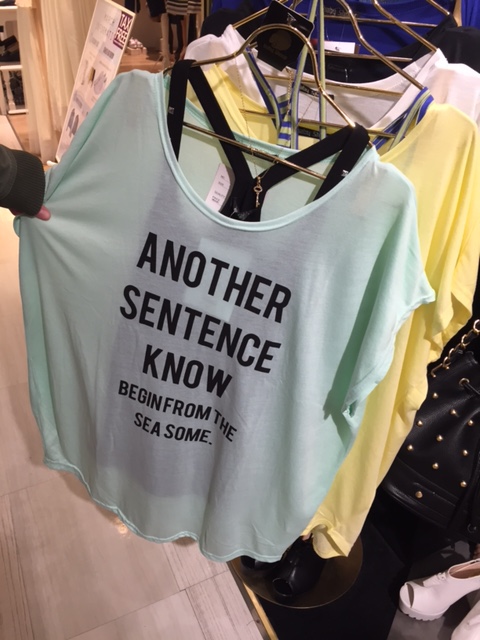 Axel wondered whether the wording on the shirt could be a mangled translation from Japanese.
I think not. Japlish t-shirts are a thing unto themselves (images here).
You're not really supposed to make sense of them.
[Thanks to Cecilia Segawa Seigle, Nathan Hopson, and Miki Morita]
---