« previous post | next post »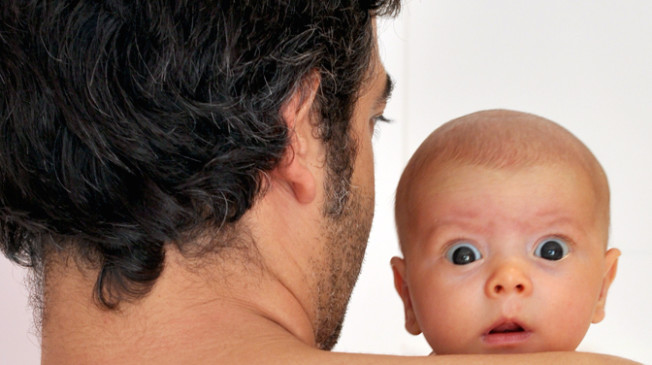 Claire Bowern, whom I know best for her work on historical linguistics and Australian languages, turned up recently as the author of an Op-Ed at Talking Points Memo, "The Supreme Court Says Men Lactate, Too. So When Can They Start Breastfeeding?", 2/9/2015:
The Supreme Court has now established that it isn't sex discrimination to fire a woman because of breastfeeding, in part because men can lactate, too. Critics have met the ruling with disbelief, indignation and dismay.
I disagree. I think it's great news. Finally, we have federal legal recognition that men can take part in this fundamental part of newborn care. At times the present Supreme Court has seemed retrograde and unconcerned with reproductive rights (Hobby Lobby, anyone?), but in this case the Justices have forged ahead, outpacing even biology and culture. I haven't seen too many men in lactation classes (maybe they're such naturals, they don't need the classes) or publicly chestfeeding their kids, and the Daily Mail ran a story about the now sadly defunct "Project Breastfeeding"'s campaign to get more dads involved. Their slogan was "If I could, I would"— and now you can!
This seems to be the fruit of an Op-Ed Project Public Voices Fellowship, whose goal "is to dramatically increase the public impact of our nation's top underrepresented thinkers, and to ensure our ideas help shape the important conversations of our age", through an approach that is "playful, dynamic and results-oriented".
In fairness, the Supreme Court's only action in this case was to reject a petition to review the Eighth Circuit Court of Appeals' decision to dismiss an employment discrimination case. You can find the details in a blog post by Galen Sherwin of the ACLU, "Firing a Mom Because She's Breastfeeding Is Sex Discrimination", 2/2/2015, which makes it clear that the Court of Appeals dismissed the suit on other grounds, and that neither the Court of Appeals nor the Supreme Court mentioned male lactation.
But the trial court decision does explicitly state that
Ames has not presented sufficient evidence that lactation is a medical condition related to pregnancy. Indeed, as the Nationwide Defendants point out, "lactation can be induced by stimulating the body to produce milk even though the person has not experienced a recent birth or pregnancy." Defs.' Reply Br. in Supp. of MSJ ("Nationwide's Reply Br.") at 12 n.9. Additionally, the Court takes judicial notice of the fact that adoptive mothers can also breast-feed their adoptive babies. See Defs.' App. at 323–25 (stating that adoptive mothers can breast-feed their adoptive babies and describing what adoptive mothers should do to stimulate milk production). Furthermore, it is a scientific fact that even men have milk ducts and the hormones responsible for milk production. See Nikhil Swaminathan, Strange but True: Males Can Lactate, SCI. AM., Sept. 6, 2007, available at http://www.scientificamerican.com/article.cfm?id=strange-but-true-males-can-lactate&sc=rss. Accordingly, lactation is not a physiological condition experienced exclusively by women who have recently given birth.
So I think that Prof. Bowern's characterization of the Supreme Court's position on male lactation is approximately as fair and logical as the District Court's rejection of the argument that "terminating an employee due to lactation is gender or pregnancy discrimination". Plus it's more playful, dynamic, and results-oriented.
---