« previous post | next post »
Garden-path photo caption of the day: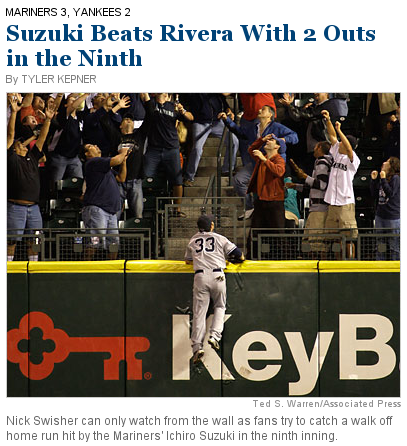 Reading this, I spent a few seconds trying to figure out how fans could catch a walk, off a home run or in any other circumstance.
I knew the phrase "walk-off home run", meaning a home run that puts the home team ahead in the bottom of the final inning of a baseball game, and thus permits them (and everybody else) to walk off the field without any further game-play. But by the time my on-line sentence processing system got to "off", it was too late.
A hyphen in "walk-off" would have helped.
---