« previous post | next post »
Outsiders to American politics are probably somewhat puzzled by the narrative background of the Chris Christie PAC acronym story. I mean, LMFAO, fine, but what's a PAC? and who's Chris Christie? And why did American Bridge think it was funny to turn "Party Rock Anthem" into "Traffic Block Anthem"?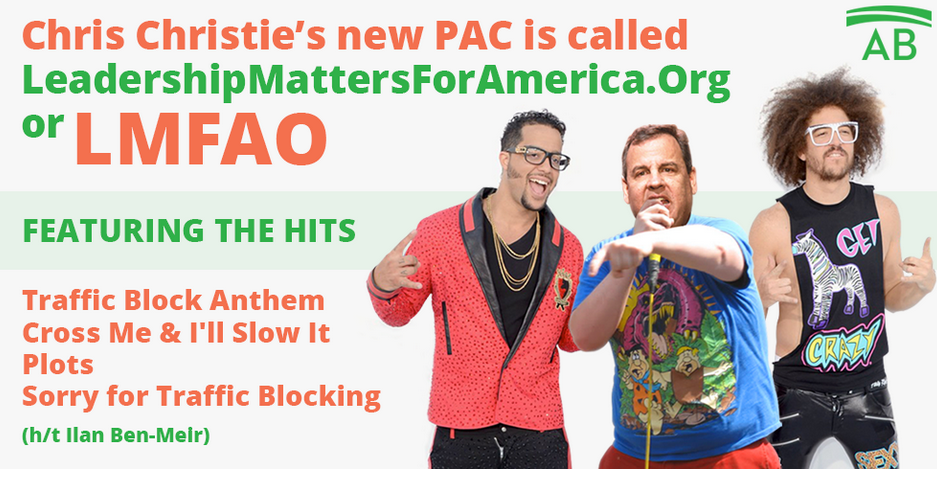 All obvious to us here in the U.S., but probably mystifying to most people elsewhere in the world.
Since I'm planning to spend some time in France this summer, I've been dusting off my high-school French by reading French-language news media, and I've been similarly puzzled by some of the stories,  like "'Faux-cul', 'vraie vulve': Jean-Marie Le Pen insulte Claude Bartolone", Paris Match 1/31/2015, and "Jean-Marie Le Pen s'en prend violemment à Claude Bartolone, qu'il insulte de 'faux-cul' et de 'vraie vulve'", Le Huffington Post 1/31/2015.
To start with, I had to learn some new words, or rather some new usages.
I knew that "faux-cul" literally means "false ass", but why is it an insult? Apparently this phrase was used in French for what in English was called a bustle, a "framework used to expand the fullness or support the drapery of the back of a woman's dress". The French phrase then apparently picked up the extended meaning of "hypocrite" — unless this was an independent development?
And I knew that "vulve" is cognate with "vulva", but I wasn't aware that calling someone a "real vulva" is an insult, though this is plausible given the history of con.  Or perhaps Jean-Marie Le Pen was being creative?
I knew that the "Front national" ("National Front") is what Wikipedia calls "an economically protectionist, socially conservative, and nationalist political party". I guess the closest American counterpart would be the "Tea Party".  And I knew that Jean-Marie Le Pen was the National Front's leader until recently (from 1972 to 2011, according to Wikipedia).
But I didn't know that Steeve Briois is vice-president of the National Front, and the mayor of a town in the north of France called Hénin-Beaumont. Nor did I know that he was named "local elected official of the year" by a publication with the improbable name of Trombinoscope.
And I didn't know that Claude Bartolone is the president of the National Assembly, and a member of the Socialist party. He apparently chose not to attend the ceremony at which the prize was awarded to Briois, thereby provoking Jean-Marie Le Pen into this exchange on his video "journal de bord" (= "log book"):
The insults themselves:
M. Bartolone est un menteur, mais je crois 
pouvoir dire de lui que c'est un faux-cul
et que (pour respecter quand meme la parité) c'est une vraie vulve.
Mr. Bartolone is a liar, but I think
I can say of him that he's a [false-ass]
and that (maintaining equality) he's a real [vulva].
The interviewer laughs and says that the description is "tres imagé" (= "very evocative"):
Is this like one American politician calling another "an asshole" and "a real cunt"?  In private, sure, but we haven't gotten to the point where even retired politicians talk this way in television interviews. And socially conservative right-wing politicians are the least likely to do so, as Mike Huckabee and Megyn Kelly reminded us last week.
---