« previous post | next post »
Leena Rao at TechCrunch points out a case where semantic search turned into anti-semitic search.
This morning I wrote about NetBase Solutions' healthBase, a semantic search engine that aggregates medical content from millions of authoritative health sites including WebMD, Wikipedia, and PubMed. But is it a semantic engine or an anti-semitic search engine?
Several of our readers tested out the site and found that healthBase's semantic search engine has some major glitches (see the comments). One of the most unfortunate examples is when you type in a search for "AIDS," one of the listed causes of the disease is "Jew." Really.
The ridiculousness continues. When you click on Jew, you can see proper "Treatments" for Jews, "Drugs And Medications" for Jews and "Complications" for Jews. Apparently, "alcohol" and "coarse salt" are treatments to get rid of Jews, as is Dr. Pepper! Who knew?
Apparently this was not the result of amalgamating medical advice from Hamas, but rather a consequence of some artificial stupidity applied to Wikipedia, as a company representative explained:
This is an unfortunate example of homonymy, i.e. words that have different meanings.
The showcase was not configured to distinguish between the disease "AIDS" and the verb "aids" (as in aiding someone). If you click on the result "Jew" you see a sentence from a Wikipedia page about 7th Century history: "Hispano-Visigothic king Egica accuses the Jews of aiding the Muslims, and sentences all Jews to slavery. " Although Wikipedia contains a lot of great health information it also contains non-health related information (like this one) that is hard to filter out.
And that's not the end of the fun and games:
If you look at the pros of AIDS (yes, it thinks here are pros to having AIDS), it comically lists the "Spanish Civil War." One of the causes of hemorrhoids is "Bronco" (I don't even want to know).
It only took a few clicks for me to get here: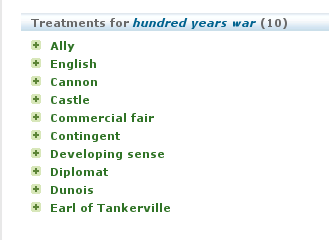 Or here: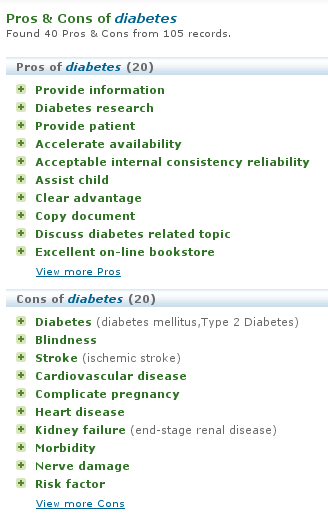 ---